Ms. Victorian Kitty's theme for November is hosiery (it's crazy that it's November 1st already!) and I sure do love leg wear! I have so many different kinds, but I choose a few looks/styles that I wear often as I find leg wear really expands my wardrobe. I also decided to show off some shoes that I had to have which get neglected, girl fail.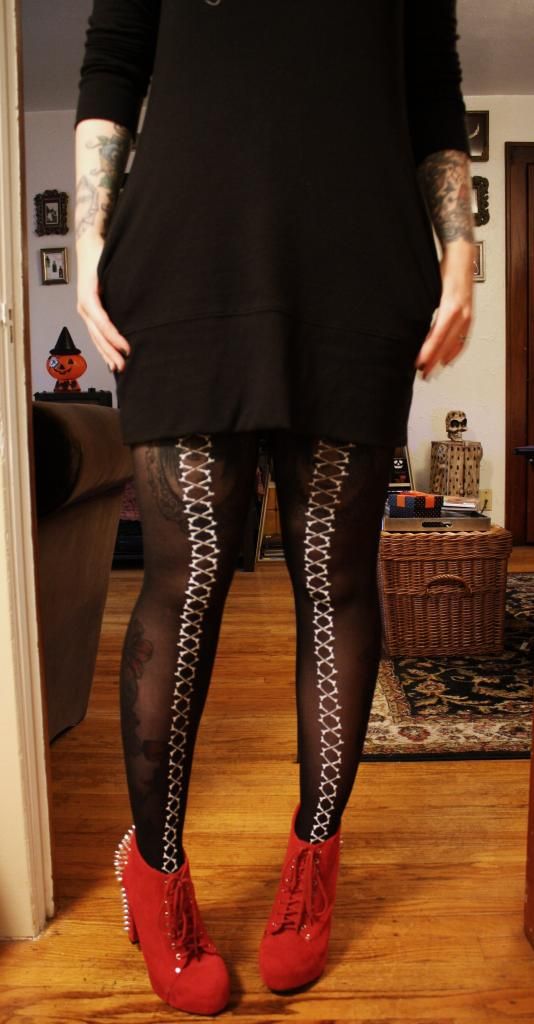 Little cross bones that run up the front and back of my legs, paired with my red spiked booties.
PS-These shoes are so uncomfortable, I was terribly wrong about them. Sigh.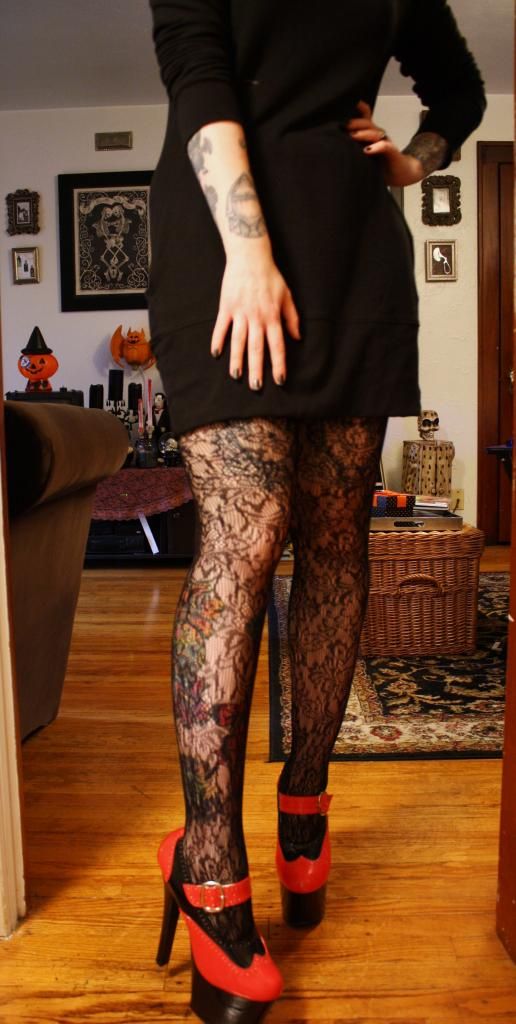 I love lace stockings, I think they make any ladies legs look sexy. I paired them with my sky high
7" heels. These shoes are a tiny bit too small, but actually easy to walk in.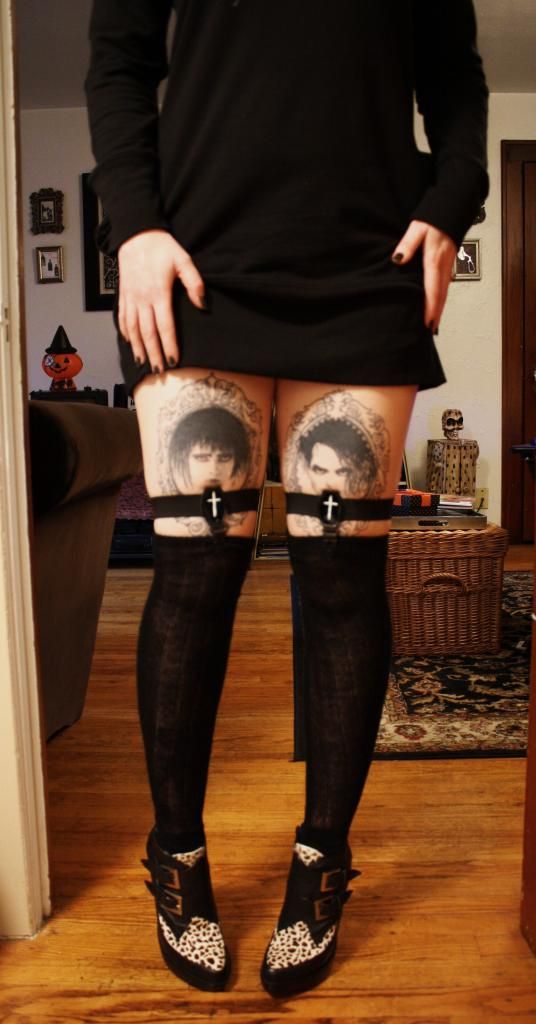 Garters paired with over-the-knee socks. I usually layer this look with fishnet under the socks, but
I thought Robert and Siouxsie looked funny being muzzled.
My gorgeous Jeffrey Campbells, gift from Derek. I NEED to wear them!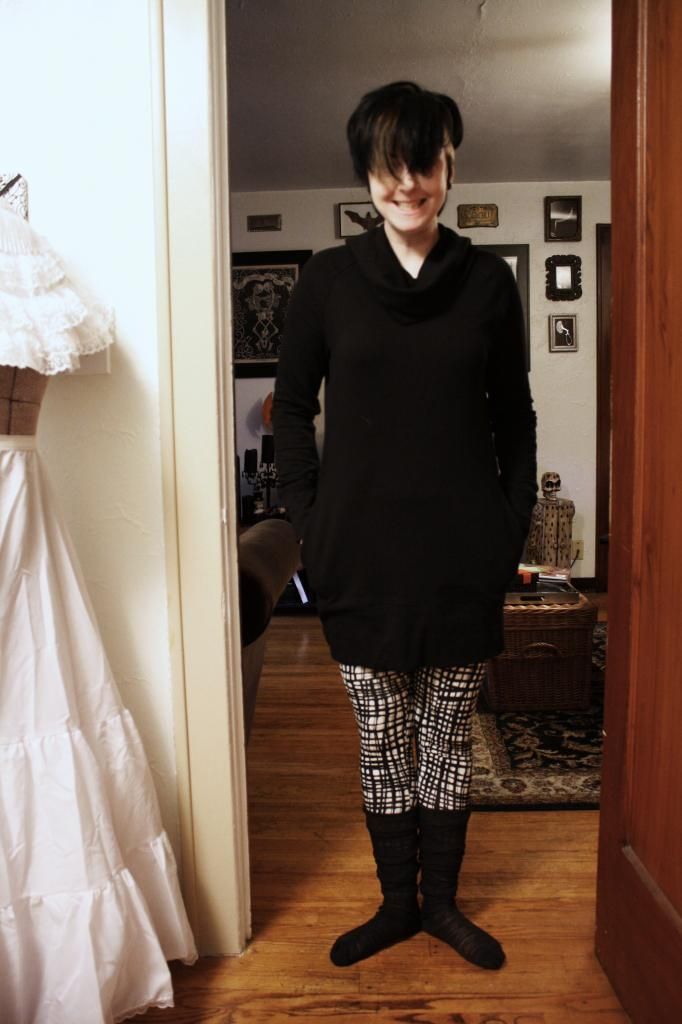 Haha! Hello, I have next to no makeup on and I'm using my hair as a face decor.
I'm wearing my favorite leg wear look, leggings paired with slouch socks and wearing a dorky smile.
What is your favorite leg wear?
Thanks for reading!
XOXO-Meagan Kyla