Oh boy, was I under dressed when I went for my hair appointment this morning. I walked outside in a dress, leopard stockings and a thin jacket, brrrrrr! The wind and rain picked up as I made my way to the salon which is located in downtown Buffalo, I was a chilly silly gal! I was excited to have my friend Erin at Chez Ann Salon perform her magic on my mop, this time my front streak was being transformed from blonde to orange. Oh, I am feeling very festive with my pumpkin spice hair!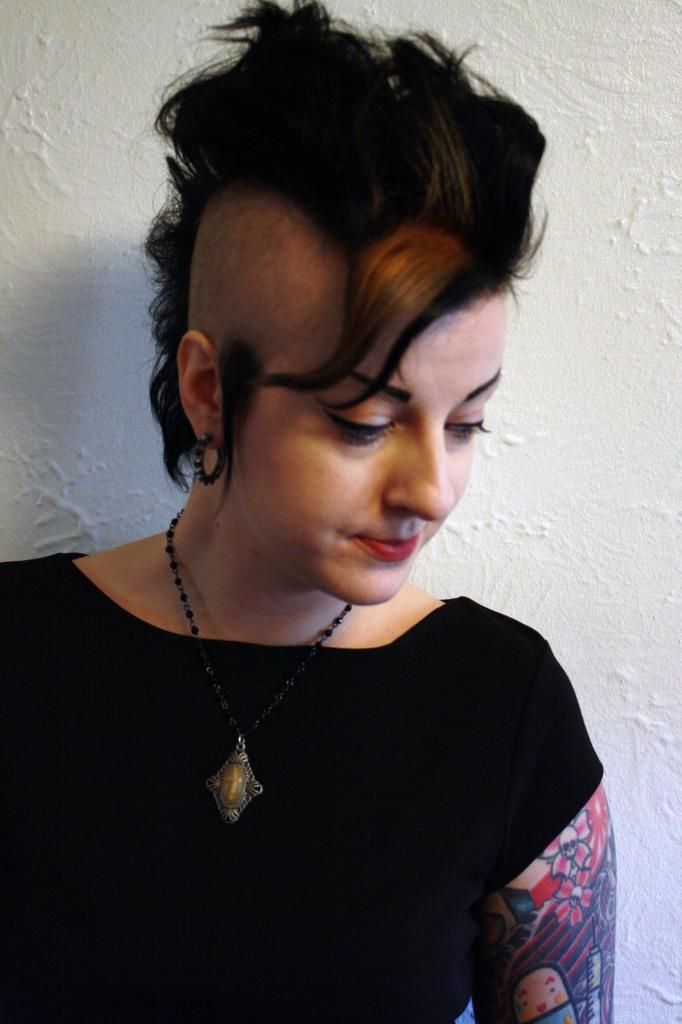 Feeling fancy and schmancy, though my hair was ruined by the rain/wind.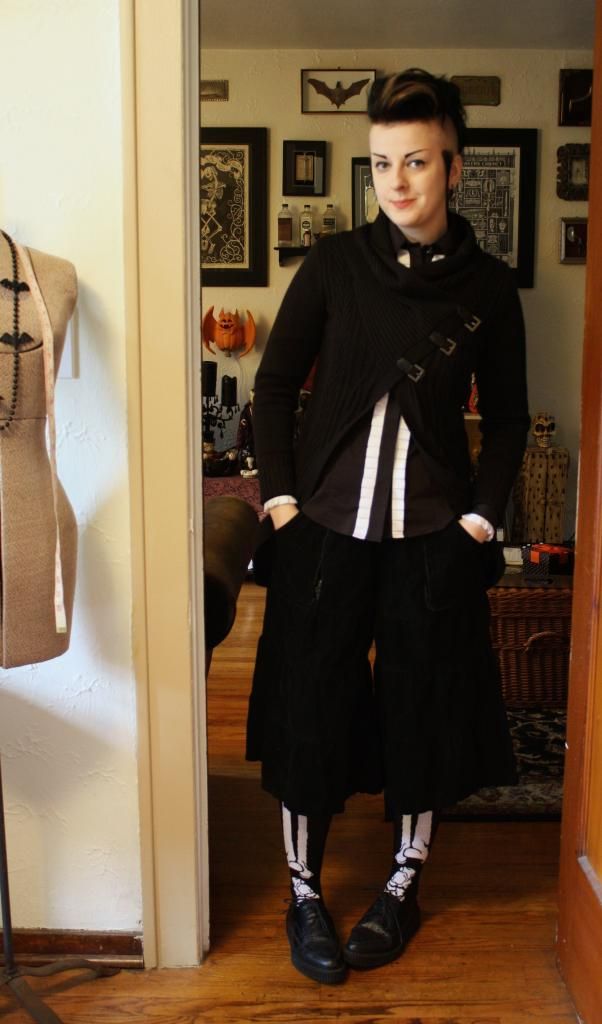 I came home straight away and piled on the layers. I'm wearing a button-up long sleeve top under my cowl neck sweater and my odd corduroy gauchos that I picked up years ago at our local goth store. I have a
thing
for gauchos, always have and always will....apparently I'm in fashion, go figure! Hehe!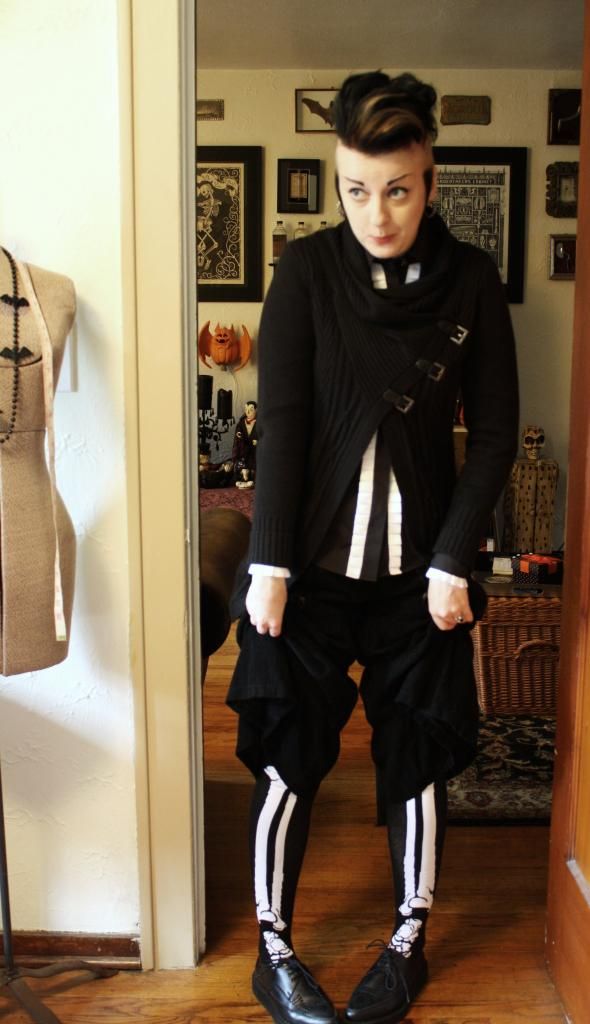 Showin' off my
Sourpuss Bone Socks
paired with my all black Demonia creepers which I haven't really worn a lot in my outfit posts, yet they are a part of my everyday shoe collection. I thought the white bone socks picked up the white ruffles on the shirt nicely, I also love black and white ensembles.
So, now that Autumn is officially here it's time to cover up and layer, layer, layer! I have to admit I love piling on as many clothes as I can, as it gives me a chance to be a little more creative with clothing. I also like to be toasty, so layering definitely helps in that department.
What is your favorite way to layer?
Thanks for reading!
XOXO-Meagan Kyla