I got distracted from my seasonal closet swap to try on a few things (make sure they still fit) and rediscover some pieces buried deep in my closet. So, I got gussied up to experiment with some items....for fun!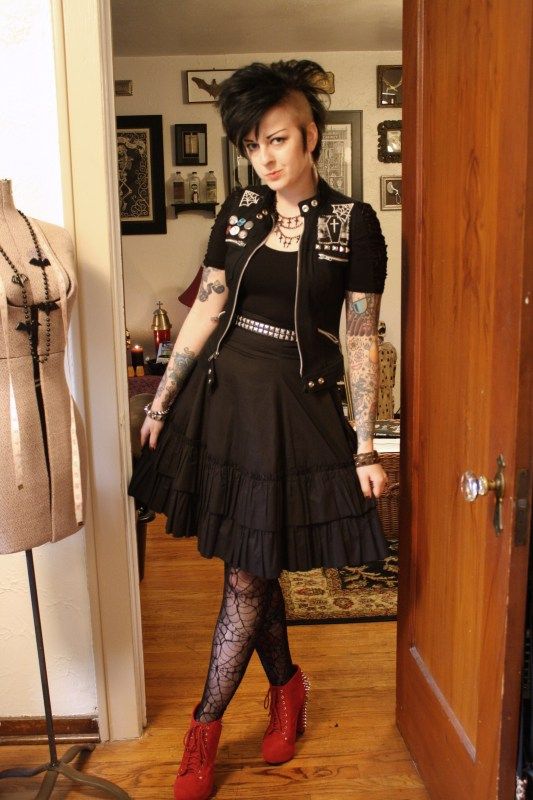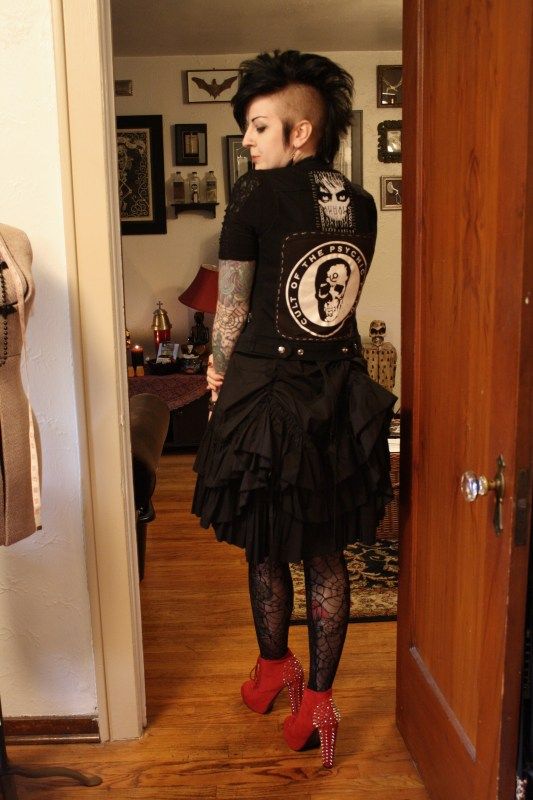 I had been thinking about this skirt for quite some time. I used to wear it all the time, but alas it has not seen the light of day in a while. I love Victorian-esque clothing, but lately I haven't been in the mood for 'fussy' clothing like large skirts or corsets. I think this look is the right balance for the 'current' me! I may or may not have been twirling around in the skirt. *Wink*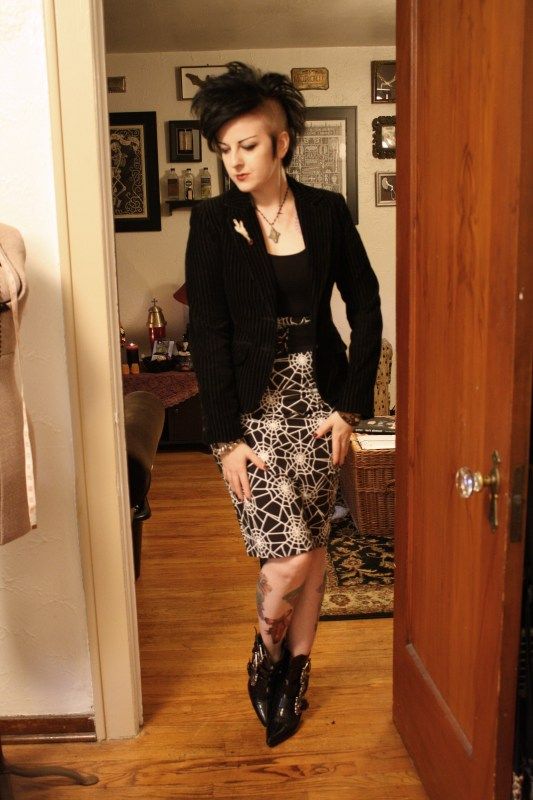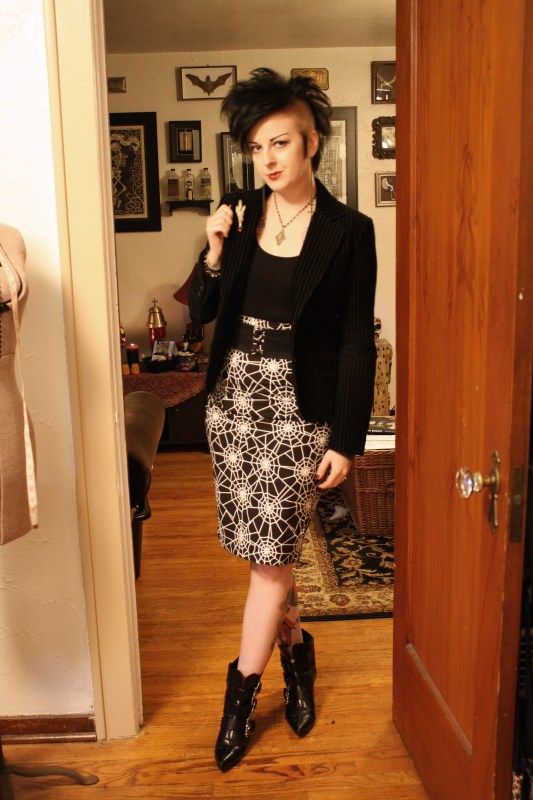 I have a love/hate relationship with this high-waist pencil skirt. Well, it's spider web print, so you know my eyes bugged out of my head when I first saw it online, yet the fit is just off. It's a little too high waisted, the zipper is terrible (sorry Switchblade Stiletto, your zippers suck) and the material is stiff and weird. Frankly, I'm afraid I'm going to have an Incredible Hulk moment and suddenly be bottomless due to my mistrust of this garment...then again I'm usually wearing lump-sucking-in-under garments to protect me. Oh yes, I love Spanks.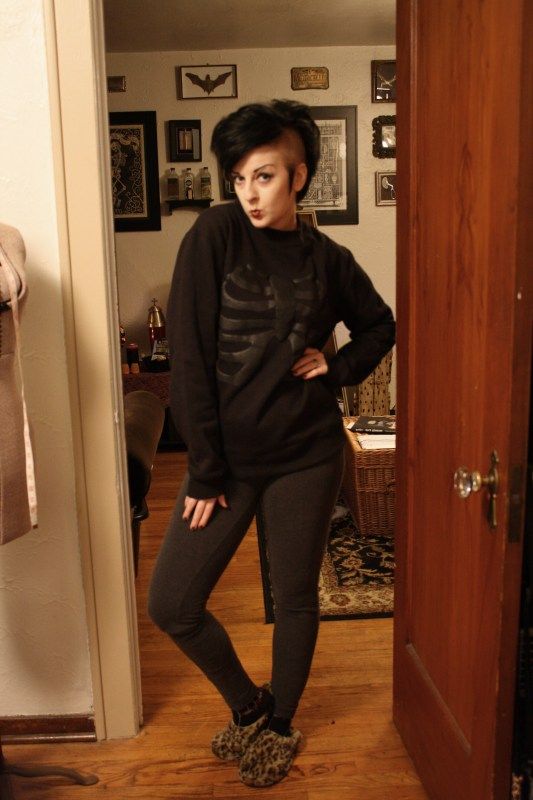 And of course, the best outfit of all! Check out those couture fuzzy leopard slippers. Me-OW! Haha!
Do you ever play dress up in your own closet?
Thanks for reading!!!
XOXO-Meagan Kyla