Ahhhhhh, Autumn is in the air. The stores are putting out Halloween and Thanksgiving Day merchandise, Starbucks is serving their pumpkin latte's and the smell of cinnamon permeates through the craft stores. I love Autumn, yet it goes by too quick in neck of woods and then it's dreaded winter. Blech.
I dove into my fall/winter storage boxes under my bed and pulled out the long sleeves, the sweaters and winter leggings. Believe it or not, I don't own that many clothes, so it wasn't huge piles to go through as my closet doesn't get a full rotation like some of my girlfriends wardrobes. The sundresses, short sleeve tops do get stored away for the season, along with the bathing suits and Tiki gear.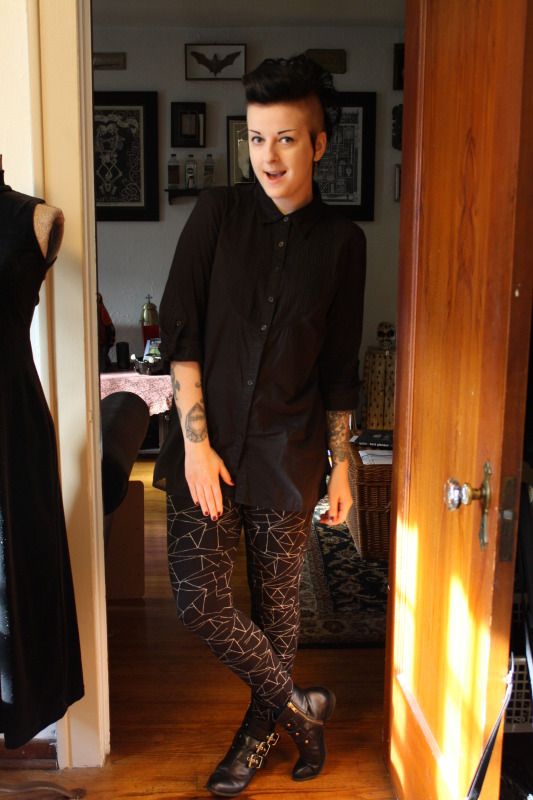 One my favorite everyday fall tops, thrift store buy for $2
I also realized I'm not wearing much jewelry as I'm running to Target.
Those damn geometric leggings are new from Forever 21-$8.50. I went to their website and loved them and then made a trip to the store (a few weeks ago) to find them, I asked 3 sales people and they had no clue. D'oh! On Monday I forced myself to go buy some jeans (I HATE pants shopping) and these babies were hanging in a corner. See, it was meant to be!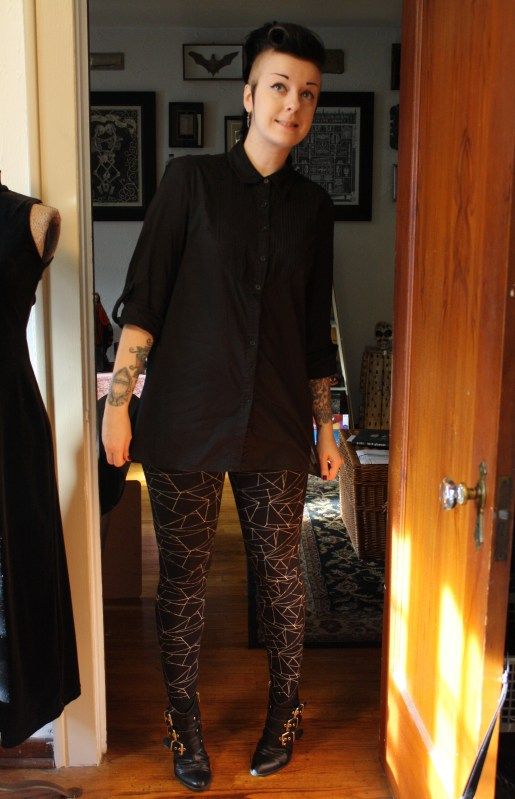 Oh and about my pants shopping, I was "successful" in buying a pair of cheap-o stretchy jeans from Forever 21 (they are jeggings, but I hate saying that word. Ick. Ick. Ick.). I really needed something that would pass for pants and I've bought the style before which surprisingly lasted for quite a while, perhaps its predecessor's will be winners too. Gosh, I hate buying pants/jeans, did I mention that before?
Do you do a complete wardrobe change over from season to season?
Thanks for reading!
XOXO-Meagan Kyla