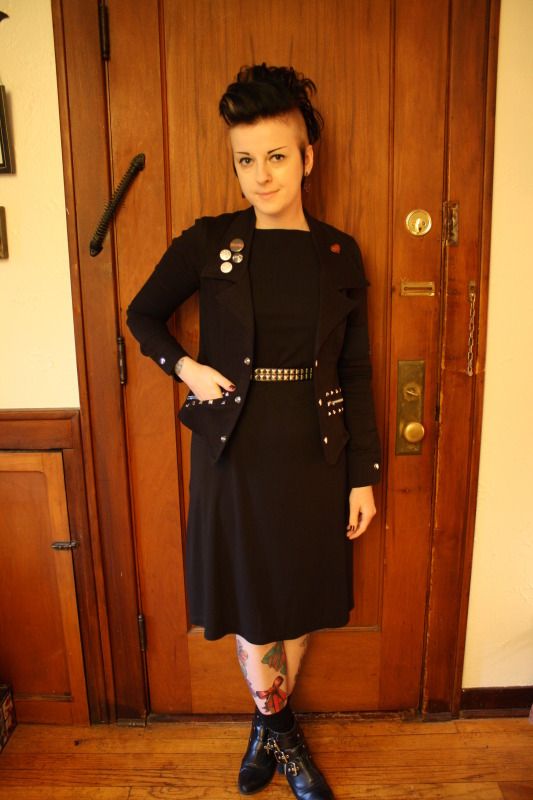 Despite my sinus/allergy issues, I was a happy gal that it rained Tuesday and I was able to wear some cooler weather items from my closet. To know me is to know that I am a little more than jacket obsessed, I love to layer! Any who, I am wearing a black Issac Mizrahi for Target black dress that my friend Julie Ann gave to me, paired with a studded belt and one of my many blazers. I love when my friend's donate to my closet! The dress is simple and it's incredibly comfortable, I think this dress will be come a staple in the rotation.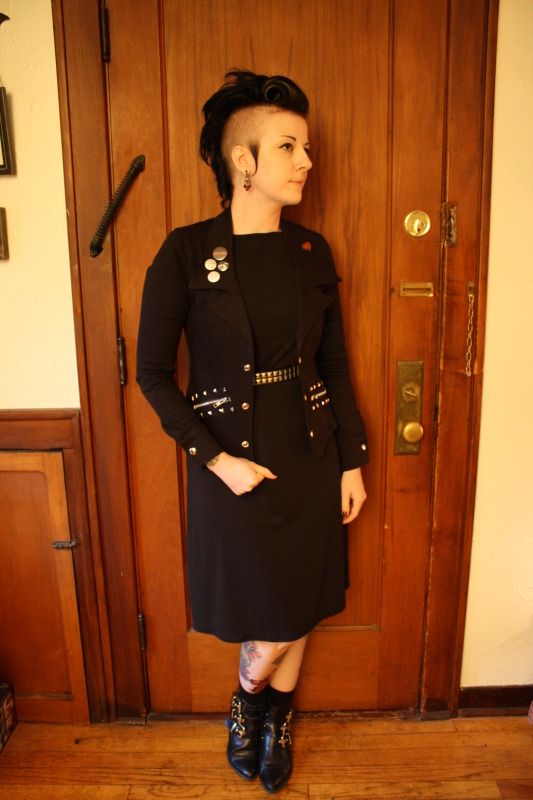 I just recently went through my closets and drawers and donated some items to my friend Natalie's closet. I think it's a nice gesture to give things that you don't use (or doesn't fit) to a friend. I always give people things I think they would use or enjoy, I don't want to just dump my junk off to them, that's not nice. Hehehe! Friend's don't give friend's ugly clothes!
Do you have a favorite hand-me-down?
Thanks for reading!!!
XOXO-Meagan Kyla