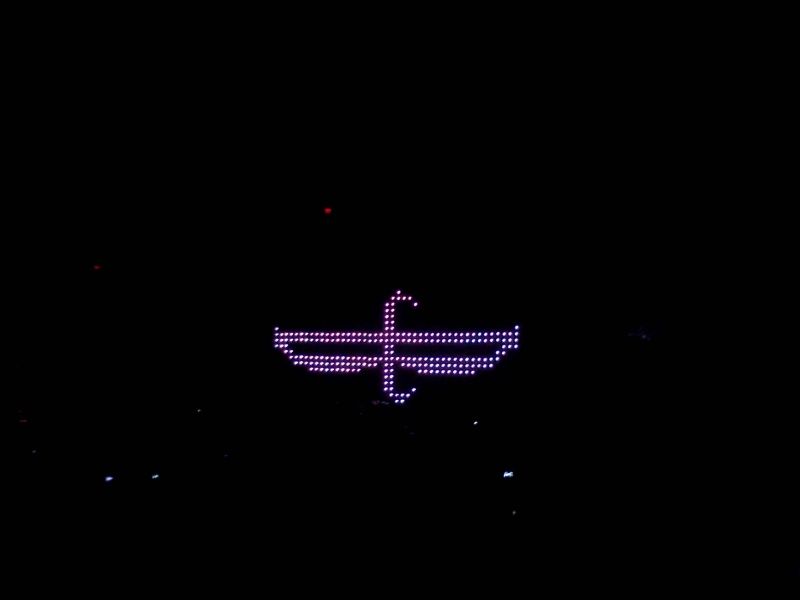 photo I took after their performance, before their 3 encores.
Derek and I bought tickets to see Dead Can Dance in Philadelphia, PA rather than Toronto, ON (Canada- it's only 1 1/2 hours away from Buffalo vs. 6 hours to Philly), because my brother's wedding rehearsal was the same day as the Toronto, ON show and there was no way we were going to miss seeing DCD live. I'm a big fan of traveling to see shows and we have the luxury to do it every-so-often, so off to Philly on the Megabus we go!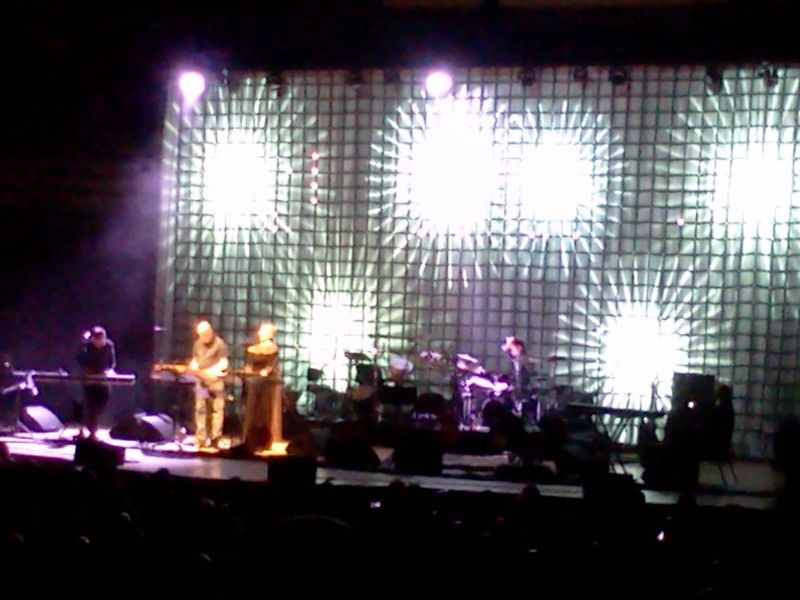 They performed at the Kimmel Center, it was amazing!
Never in my wildest dreams did I never think I'd get that choked up over seeing a band's performance, I was completely blown away. Lisa Gerrard's voice can only be described as magical and angelic, while Brendan Perry's voice is smooth and powerful, combined together gave me goosebumps. Hearing them on record is nothing compared to seeing them perform live with the many talented musicians accompanying them on stage. It was totally worth the ticket price, the trip, the effort, it was a magikal experience.
I was really blown away by "Cantara" live, one of my personal favorite songs to dance too, many memories of twirling on the dance floor at our defunct goth club.
Here is a photo that Derek snapped on the streets of Philly after the performance, at least second I had to control my dress from a giant gust of wind. I think some passers-by got a flash of my knickers, oops!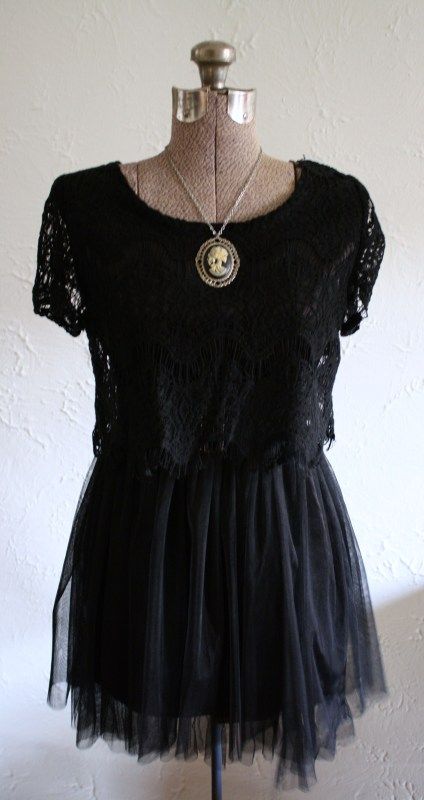 When I travel, I like to pack light, so dresses are usually my go-to look. This dress was a sale item at $15 at Marshall's (it's a designer discount store), I was drawn to the way it looked like two pieces with the crocheted overlay top. It looked a little too frumpy on me, so I wore an elastic belt (which is on the mannequin, yet covered by the overlay) to give me more of a waist. I'm a sucker for babydoll's and I have found my way back into loving them more and seeking them out while shopping.
Is there any clothing that is an essential for you when you travel? Are you a Dead Can Dance fan?
Thanks for reading!!
XOXO-Meagan Kyla