I love belts, well I love accessories in general, but I
love
belts. I got to thinking about wanting a studded belt for my natural waist and searched the stores and came up short. I thought about studding an elastic waist belt, cutting down a larger belt, etc. etc. Then it dawned on me, shop in the little kids section! Lo and behold I found what I was looking for at Kmart for $8! Of course this look can be achieved with an adult sized belt, but I wanted a slim design and little kids items generally means less expensive.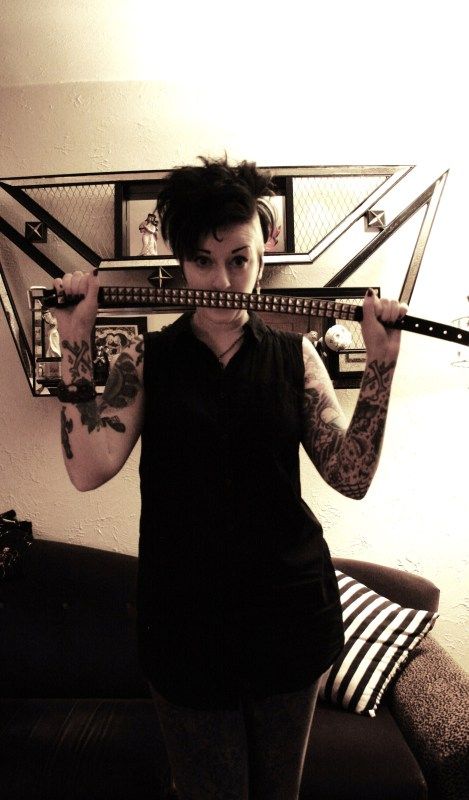 Wearing one of my favorite over-sized shirts, aka goth sacks
Ta-Da. Look at that goth sack chic!
I have been looking in the mirror and thinking, "Wow, I'm making myself look frumpy in these tunics", so this belt will help me achieve a waist line in my comfy looks. Now if I could only find a little belt with bats on it, perhaps that's another DIY project in the future. *Wink*
Thanks for reading!
XOXO-Meagan Kyla