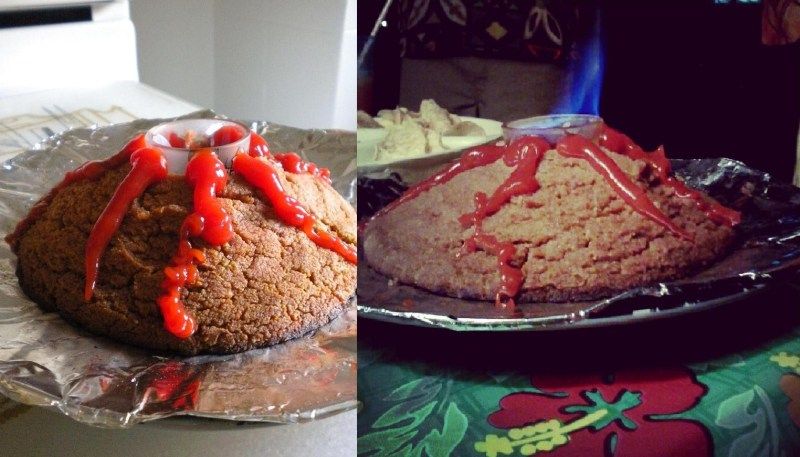 Spam Volcano!
Derek and I attended our fellow
B.U.T.T's
(Buffalo United Tiki Talk) Mike and Judy's luau last weekend. Derek decided to make a Spam volcano, why? Well, why not! Spam is a traditional food of Hawaii and thus it's a typical food item to have at a luau, so we were those jerks who brought it! The great thing about being an adult is you
can
play with your food
and
light it on fire! Hooray! I did not try the Spam volcano as I was a little grossed out, but everyone liked it and perhaps I'll give it a try next time.........maybe.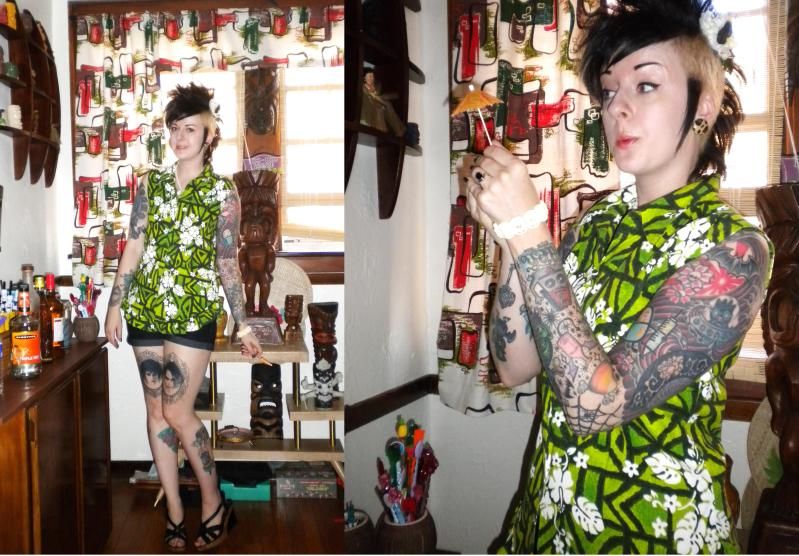 Tiki room!
I kept my Tiki garb for the party to a minimum, as it was hot out and wearing vintage bark cloth is not a very cool (temperature wise) fabric to wear. I'm wearing a bark cloth button-up top, shorts and sandals, paired with some Tiki-perfect accessories.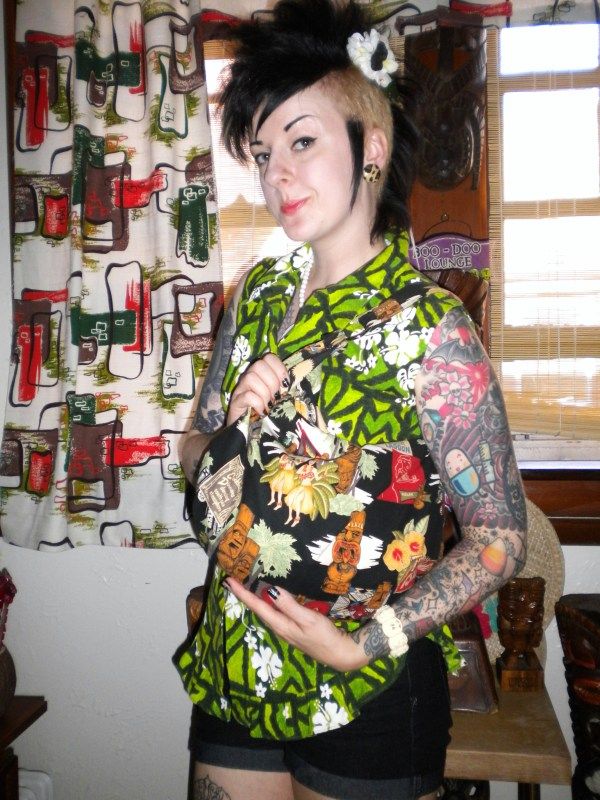 Tiki purse by Dungaree Dolly
We had a great time at the luau, which was Voodoo themed and since Mr. Derek loves theme parties, he naturally dressed up!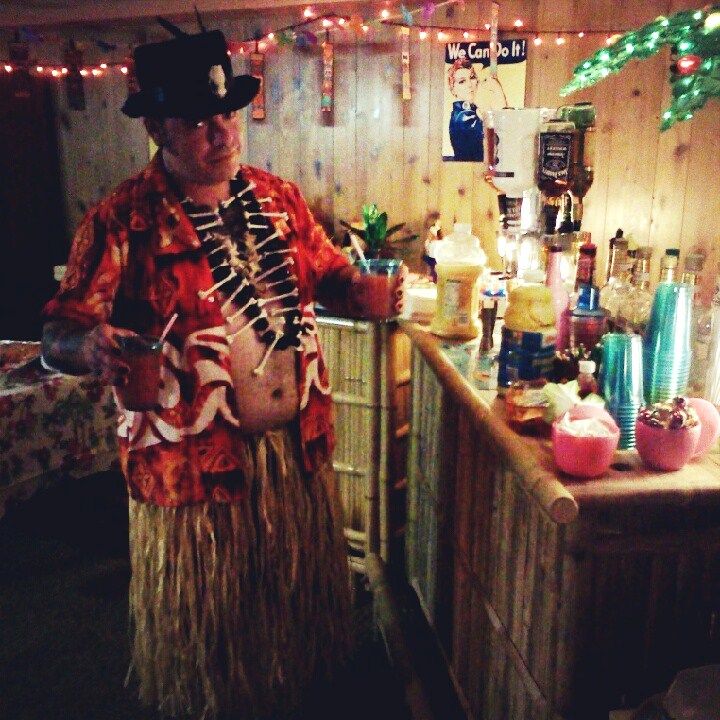 Dr. Dzzzz's mixed up some tropical libations
There were so many delicious things to eat at the luau, I definitely felt like a luau pig. Hehe! Of course I had to sample a little of everything, it's my duty as a good guest.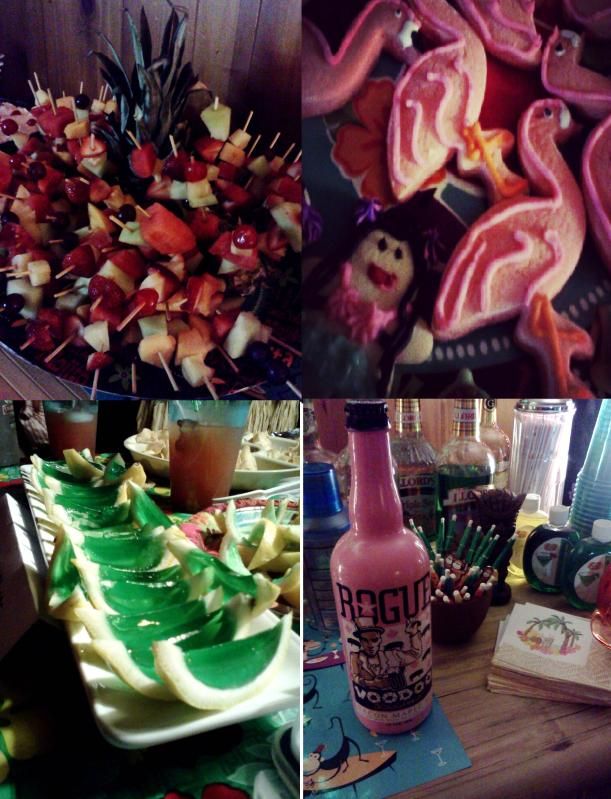 Mmmmmm!
Damn it, now I want a
Tropical Itch
and it's only 11am! Well, it's got fruit juice in it, we'll call it an early lunch. Just kidding, *Wink*.
Thanks for reading!