My lovely friend Beth informed us that JinLan Chinese restaurant (that is literally around the corner from us) serves Tiki drinks! How did we not know that Tiki was right under our noses!? Needless to say we had to investigate and though the food was 'meh' the drinks made us happy Tikiphiles.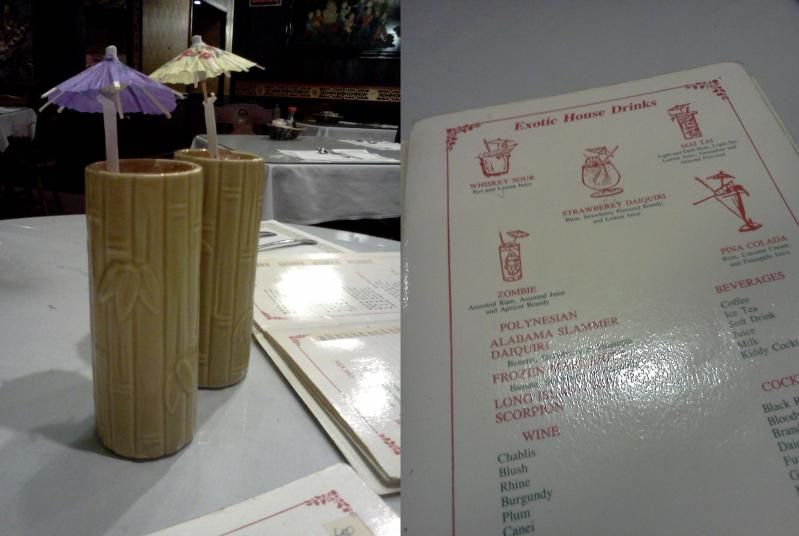 Still trying to figure out what year the restaurant was built, the menu is
ancient!
I was giddy that our Zombies were served in Tiki mug, believe it or not we do not own these particular style pictured, I am going to have to work on that.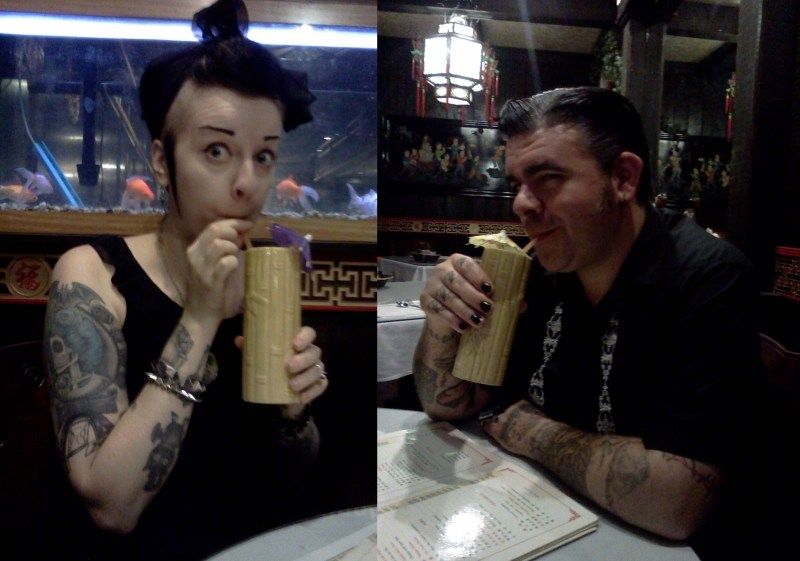 The restaurant is pretty dark and dank, yet filled with kitschy Chinese decor. I wanted to explore more, but we walked over for a late dinner and didn't want to hold up the wait staff by being a Lookie Lou.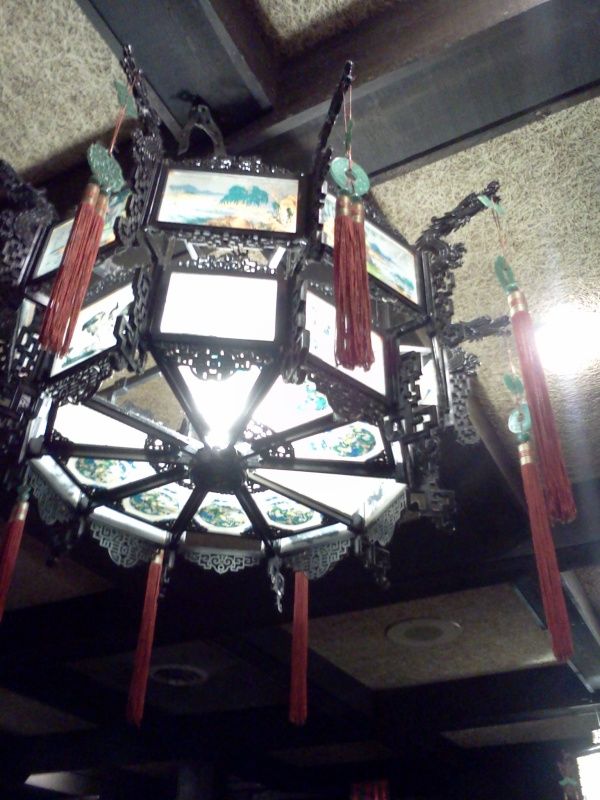 Lantern above our table
Derek and I have been doing some exploring in our fine city and trying new and different things this summer. I think it's important to sorta take a stay-cation in your home city, do things off the beaten path or even do the tourist things as you may learn something new. Don't get me wrong I like to travel OUTSIDE of Buffalo, but for now I'll settle for fun day trips.
Thanks for reading and sharing my adventures with me!
XOXO-Meagan Kyla