Oh my, The Professor doesn't realize that her monthly homework assignment will be opening up my Pandora's Box. Oh my. Oh my. Oh my.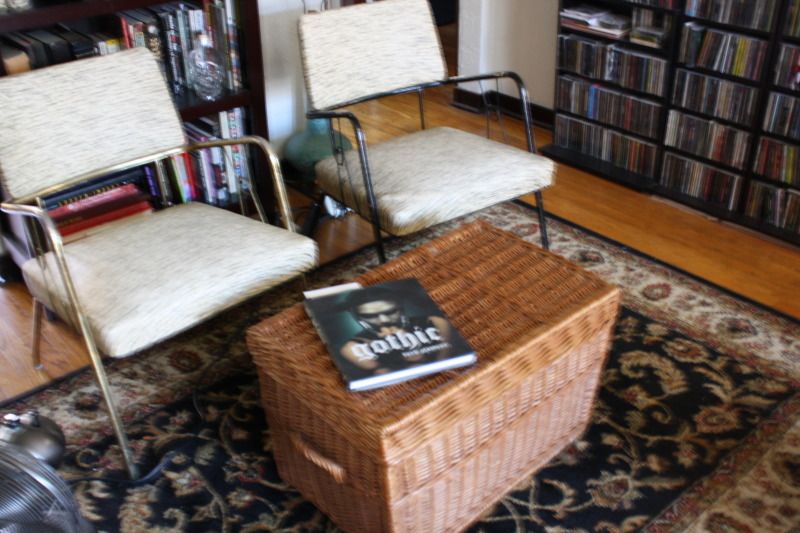 See that chest? It's my Pandora's Box
This month's homework assignment theme is purses and bags and let's just say I'm a huge fan of both. My purses, bags, wallets, makeup bags, and other assorted bags live in a chest in my living room. I have so many bags that I can't keep them in the bedroom as it's so overwhelming due to the volume. *Breathe just breathe*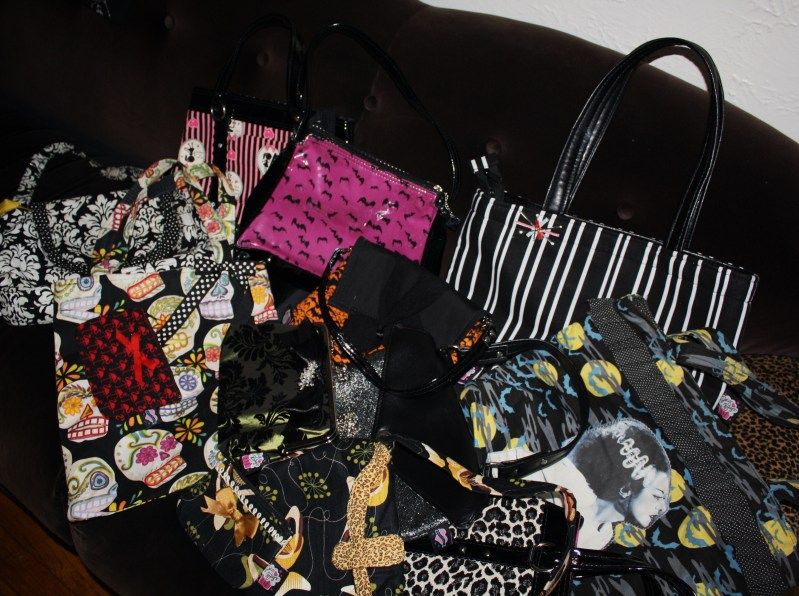 All by Dungaree Dolly
I decided to just show you my Dungaree Dolly collection....well most of it. The ones pictured above live in the chest with my other non-Dolly bags and these are used sporadically. So many different shapes, sizes and patterns, I just want to dive right in!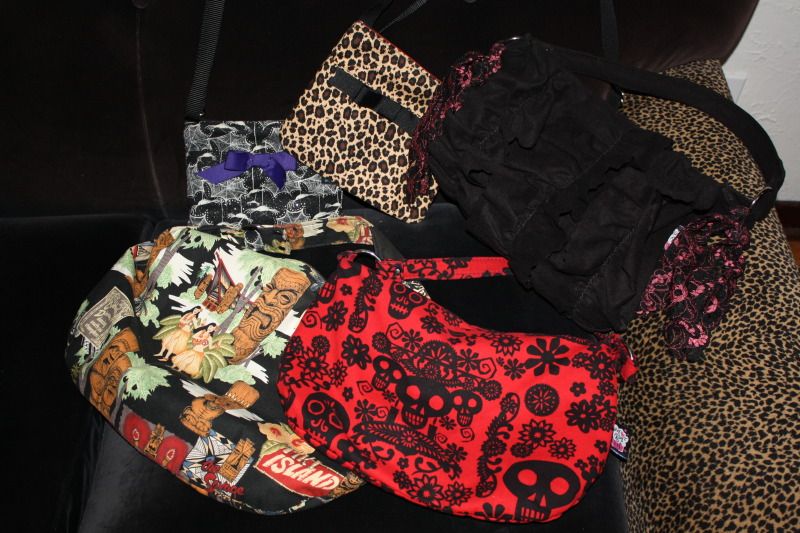 These Dolly bags are the ones I use very often, the black ruffled bag (City Bag) with lace is my current flavor of the week. *Wink* I know I have mentioned Miss Dolly and her lovely creations a lot on my blog, but I guess you now see the true extent of my love affair. I have a variety of purses and bags as this is a way I like to infuse patterns, texture and color into my outfits. A 'pop' of color and fun added to a basic all black outfit makes me smile. I'm already thinking about my next Dungaree Dolly bag, because I really
need
another one! Ok, I'm being dramatic. Hehe!
Shop!
Dolly's website
Dolly's etsy
Please note she does NOT do custom orders, so a lot of the bags I own are special and/or older designs/prints.
Thanks for reading!
XOXO-Meagan Kyla