When Miss VictorianKitty of Sophistique Noir announced September's monthly theme was 'Someone Special' of course my husband Derek comes to mind, yet I have some very special ladies in my life and it's hard to just talk about one! Please bare with me while I gush over some of my amazing friends who put up with my crazy antics and jabbering on and on and on and on...okay I'll stop, hehe!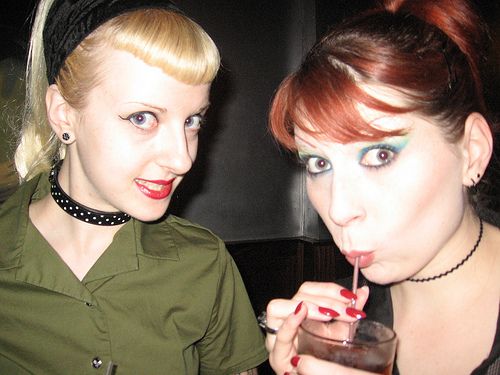 Miss Danielle and I have been friends since I was about 16/17, we met at my boyfriend-at-the-time's apartment and we glared at each other in 90s goth-girl vs. Mansonite death match. (for the record SHE was wearing the Manson t-shirt, hahahaa!). Not only is she one of my oldest and dearest friends, she's an amazing person who is starting a new life chapter and journey in life, I'm proud of her and all that she has accomplished. We have the type of friendship that we can truly be *ahem* not lady like, we let it ALL hang out. Hahahaha! We're both sorta tough girl's who don't take shit from no one, yet we're sensitive and very caring. Danielle and I can laugh for hours and hours at just about anything and if there is booze involved, we'll most likely get you drunk too.
More recent photo of Danielle and myself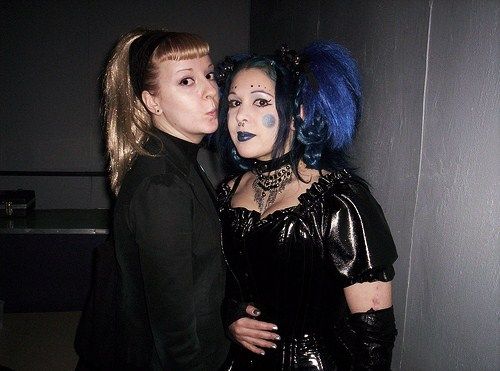 Melanie and I met through a mutual ex-boyfriend (weird I know) when I was 19. I remember sitting in the University at Buffalo's dining hall anticipating meeting her, I had had bad experiences with mean 'goth girls', so I was nervous. Needless to say the experience was a life changing one and thus I forged a long-lasting and meaningful friendship with an amazing person. Melanie has been with me through thick and thin. She's seen me yell, cry, freak out, be crushed, heart broken, happy, drunk and half-naked, she's helped me work through life's problems and has shared in my many happy moments. She's an amazing person who many be quiet around those who doesn't know her too well, but trust me, she remembers and sees EVERYTHING.She's like a sister and a member of my tight-knit group of people who I hold true to my heart.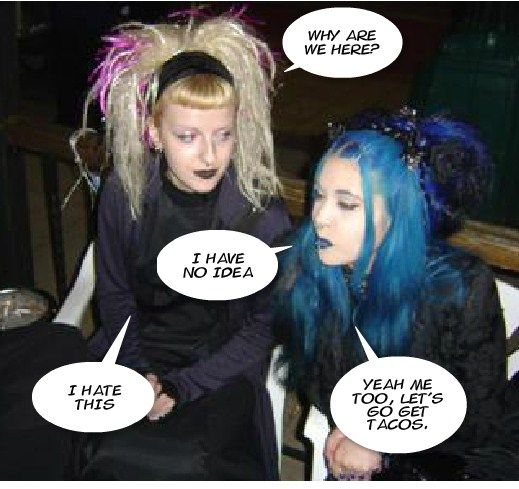 We love tacos, what can I say.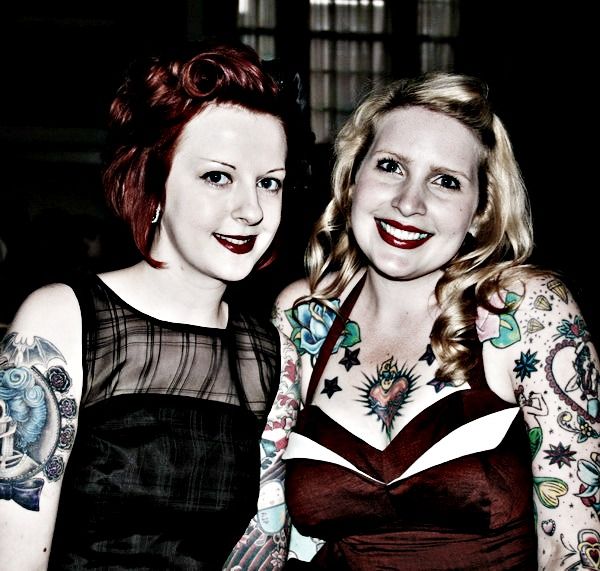 Miss Beth and I met at Hot Topic when she worked there, I believe she was 18 and I was 19 when I frequented the store. She was a cute girl with a great smile and a bubbly personality. Though we lost touch for a few years, we got reacquainted and started to see each other at more and more at social events and thus started to get together for dinners, hangouts, etc. We have become very close over the past few years and she's one of my bestest friends in the world. Miss Beth is such a caring, sweet, loving and funny gal who sees the world in a good light. She is always an ear when I'm feeling low and brighten's my day with her inquires as to how I'm doing via email or a text message. I like to think that we can tell each other anything without judgement or fear, it's a pretty awesome thing! If there were more Miss Beth's in this world it would be an amazing place!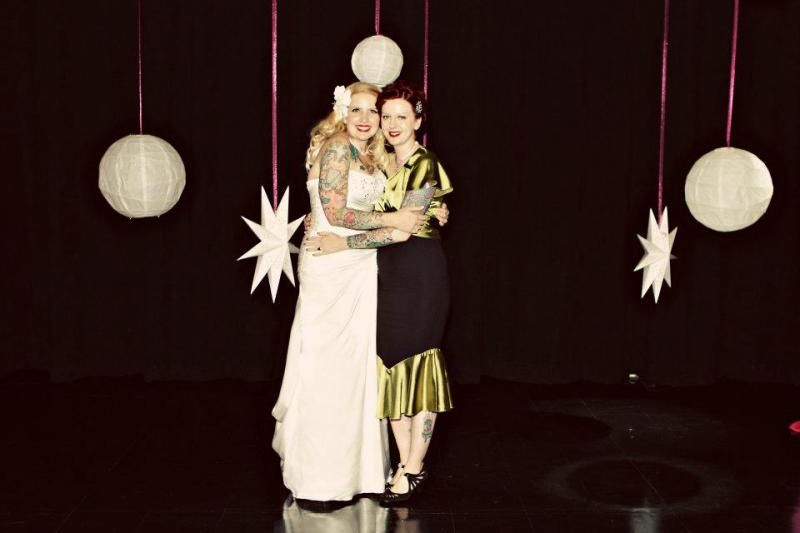 Beth's wedding day!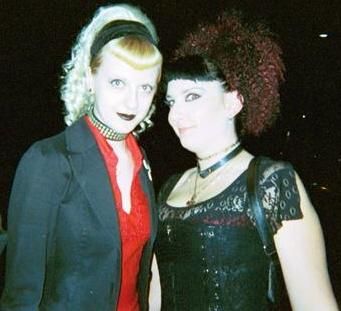 Terri!!!!! I met Terri through Danielle many, many moons ago at our now defunct goth club the Continental. Terri was a party animal and I always thought of her as 'Danielle's crazy fun friend'--in a good way of course! Terri would always appear out of no where at the club and dance the night away while encouraging everyone to "drink more!". We always had a blast when Terri was around and she's always up for an adventure. I went through a really difficult time in my life and Terri and her husband Jim opened up their home to me, though I really didn't know them all that well. Living with them was touching and awesome, I got to become closer to the two of them and really felt safe and like part of the family. Terri and Jim were both part of Derek proposing to me and thus helping shape my life that I have now. I don't know where I would have been if Terri hadn't been such a caring, self-less and amazing person that she is, parish the thought! They really broke the mold when they made Terri. *Wink*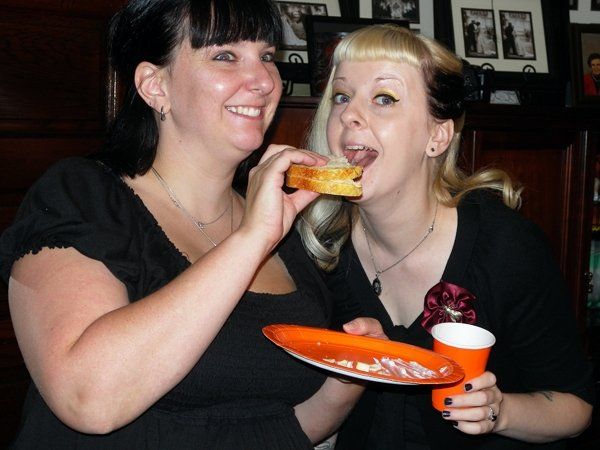 Terri threw me a bridal shower AND she's feeding me, see how awesome she is!
I really could go on and on talking about all the lovely ladies in my life, but that could take a really long time and I don't want to gush too much! I'm REALLY luck to have so many amazing gals (and guys) in my life, I am forever grateful. <3
XOXO-Meagan Kyla