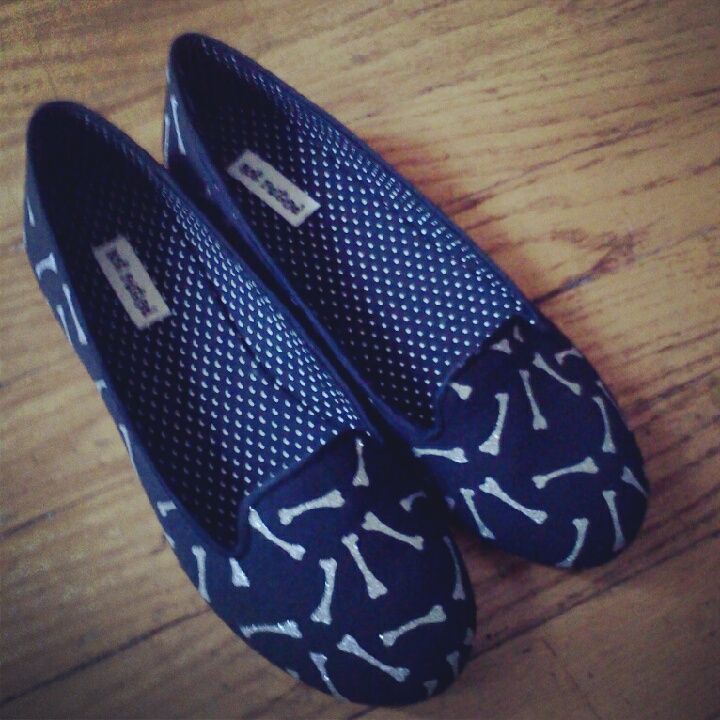 I love my readers sooooo much I'm willing to share where I bought these little wonderful boney flats! Yes, even I get greedy from time-to-time and won't share my little fashion gems, but come on, everyone needs these! I was browsing Amazon.com for flats and without a thought I bought the
Women's Brit Loafers by Not Rated
. I've been seeing this shoe style everywhere from Target brands to the higher end shoe lines like Jeffrey Campbell, but not in bone print! Wooohooo! I ordered a 7 1/2 (US sizing) and they are true to fit and comfortable, not too big and not too small. I have this weird issue with flats, it seems like my big toes are too big!? I have narrow feet, so flats without a strap run the risk of flopping off, but my big toe seems to need more room at the top of the shoe. Does this make sense? Do I have freaky toes?! I groom my toe nails and make sure they aren't too long, darn toes being a problem.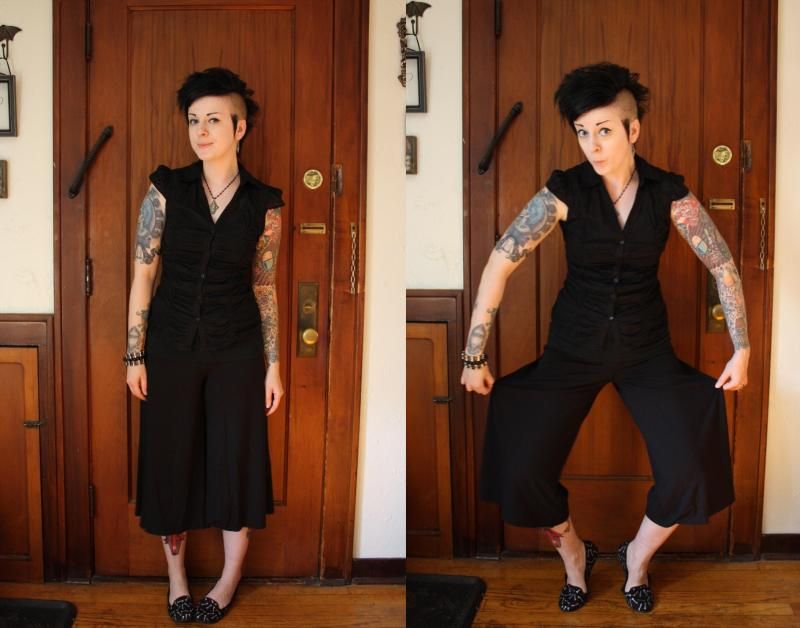 My parents are in town and we're taking them out for a casual dinner, I decided to bust out my cotton culottes and I know they are oh-so-not in style. Who cares, I never said I was cool!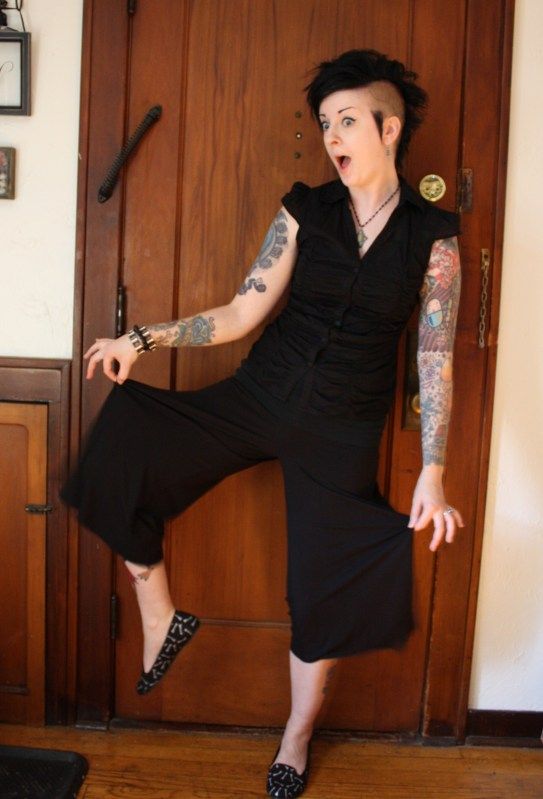 I've had those damn culottes for years, they are easy to wear and comfortable for when I'm having those moments were I'm not in the mood to wear restrictive clothing. Besides I can be a mega pig and let it all hang out, ahhhhhhh! But seriously, I think the key is pairing something so casual with a more structured item, so I choose a ruched button-up top and wore a long line tank top under and make sure you don't see my crack when I bend over. No one ever needs to see anyone else's crack, seriously, no butt cleavage!
No butt cleavage. Hrmmm, maybe that should be my blogs new slogan. Just kidding! Thanks for reading!