I went to get my hair done for the first time by my friend Erin Mosher of
Chez Ann Salon
. It was a nice day of beauty and got to chat it up with Erin and the gals at the salon. I am very happy with my hair!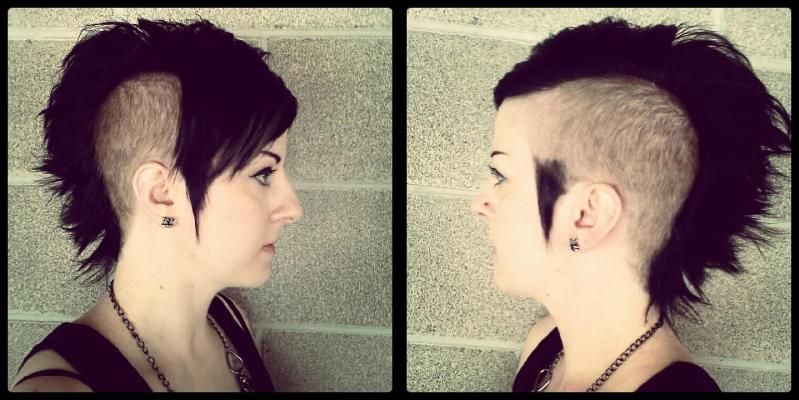 It's not a huge change, yet the back bulk of my hair is gone which has lightened my hair load. Ahhhhhhh! I am letting my hair grow as I would like a long luscious and teased mohawk. I suppose getting my hair done is approperiate after yesterday's hair inspiration blog.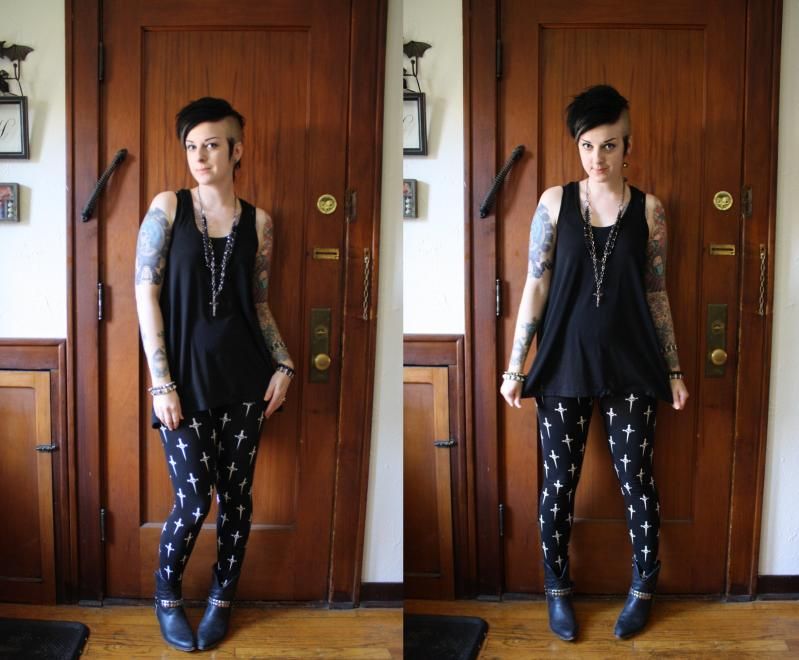 I'm rocking my Lip Service dagger leggings, tunic tank from H&M (basic's for $5.99!) and cowboy boots. Nothing too exciting, but comfortable and easy to wear for day-to-day. I've been starting to wear my longer necklaces in which I've been frankensteining various necklaces and putting them back together. The necklace I am wearing has a crucifix that I attached onto a layered necklace. I often will buy necklaces at thrift stores or Antique shops to use them for parts, or even pick up cheap and/or clearance accessories at mall stores to make them more personal. All you need is some small pliers to bend, patience and
jump rings
(little metal rings that attach pieces together), then let your imagination take you to unique jewelry heaven!
Thanks for reading!
XOXO-Meagan Kyla