I often find that people automatically call me 'deathrock' just based on my mohawk or death hawk (as some may call it) either of which I don't mind. Is the difference between a mohawk and a death hawk based on the little 'dog ears' that I have or because I have a texturized teased mop? Who knows! My look is definitely inspired by the 80s batcave goth era, yet I don't like to limit myself.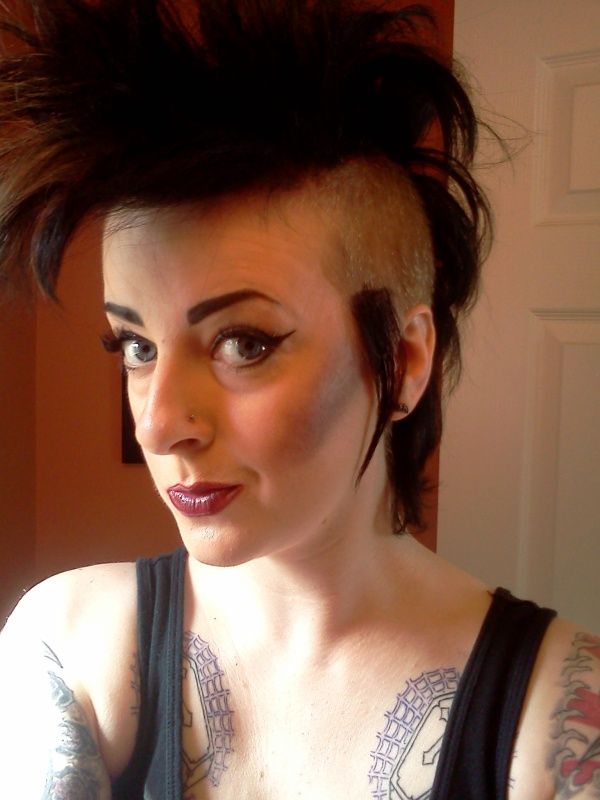 I'll admit I swoon over big hair, vintage styled hair and New Wave hair do's. I have always been into trying different and dramatic things with my hair over the years, so at 31 having a mohawk just seems like the perfect fit for me. Besides, I personally think I look better in shorter styles.
Some of my hair inspirations:
(top) left to right: Siouxsie Sioux, 80s London gal
(bottom) left to right: Daniel Ash (Bauhaus), Awesomely 80s goths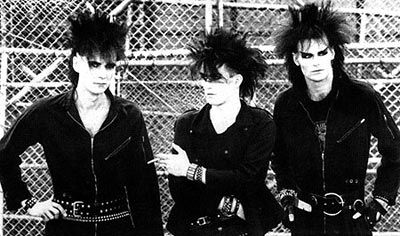 Why can't I be the 4th member of Skinny Puppy?
Too awesome, look at that hair!
What are your hair inspirations? Are there any hair style you would love to try?
Thanks for reading!
XOXO-Meagan Kyla