Phew! I just got back from a whirlwind of my brother's wedding festivities and our weekend trip to Philadelphia. Though I'm happy to add more fun memories from our adventures, I'm glad to be home, sitting in my favorite chair and catching up on internet follies. Do you ever feel you need a vacation to recover from a vacation?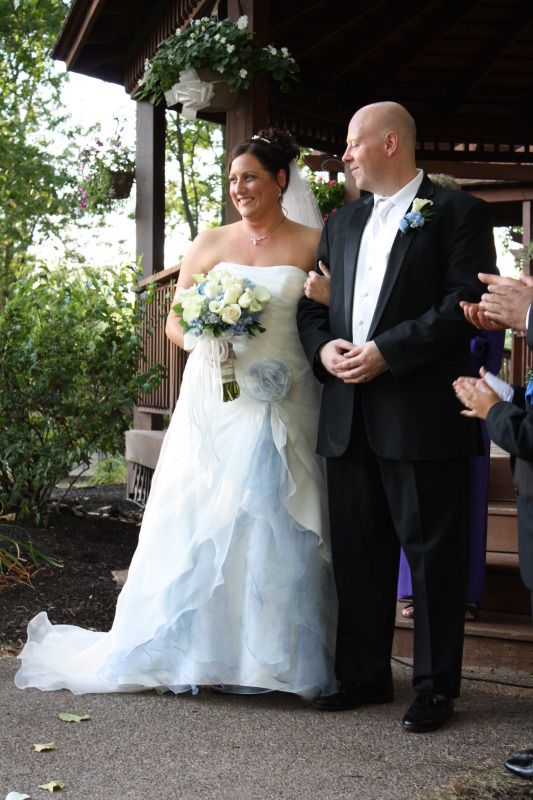 My brother's wedding was on Friday the 24th and it was a lovely (and quite hot) day in which he married his wonderful fiance Jennifer. My brother is about 9 years older than me and though he told me several years ago he was going to swear off love after a bad relationship, I gave him a little sister pep talk and now years later he found his perfect match in life and love. The ceremony was filled with touching words and tears, such a happy day!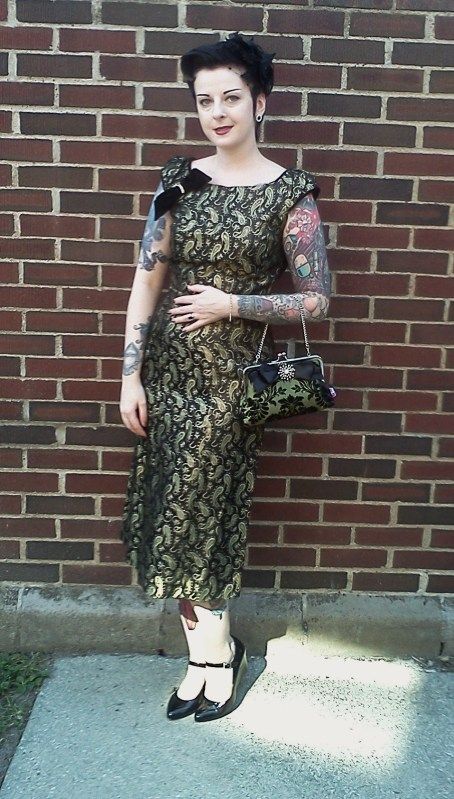 I found a smashing dress by pure luck at a small vintage shop at our Olcott Beach trip. The dress was $20 and in mint condition, fit like a glove and I was happy since what I planned to wear from my closet was just a purely black dress. I really wanted to wear something special and different to the wedding as my normal look is a black palette, so gold and black with a paisley pattern was love at first sight. I paired the dress with one of my special Dungaree Dolly purses which Dolly gave to me as a gift to wear with my dress for her wedding. The patent leather Mary Jane wedges are from my closet, as they are nice for dancing and comfortable enough to wear the whole evening. I think a patent shoe instantly dresses up an evening look and it's a classic shoe to style with a vintage look.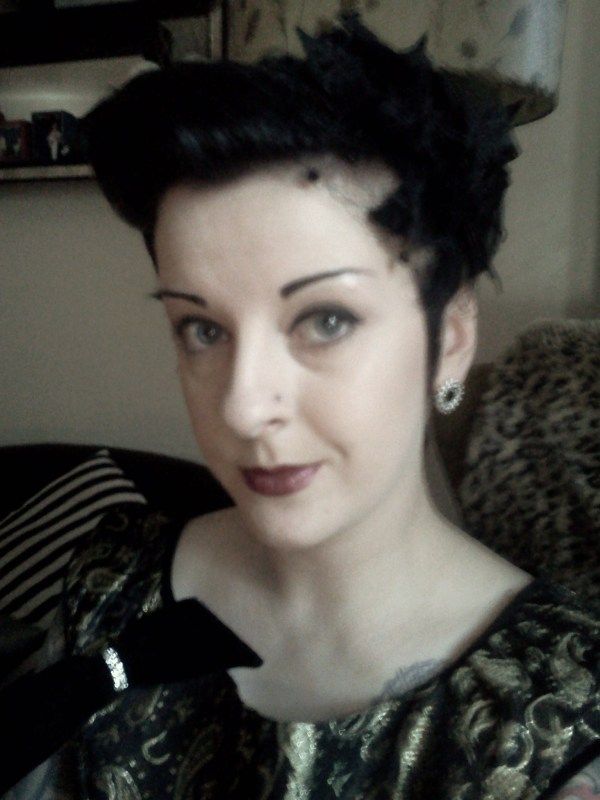 My hair was a bit of a challenge with the mohawk, as my last hair trim was more texturized and thus more layers to tame. I swept my hair up and to the side using my natural wave in my hair, essentially I have big front wave going on. I used Elizabeth Taylor's hair as an inspiration for my vintage-esque short hair styling for fancy occassions. *Wink* I am wearing a vintage hat that I trimmed down the old damaged cage veil to make it look a little more current and fresh.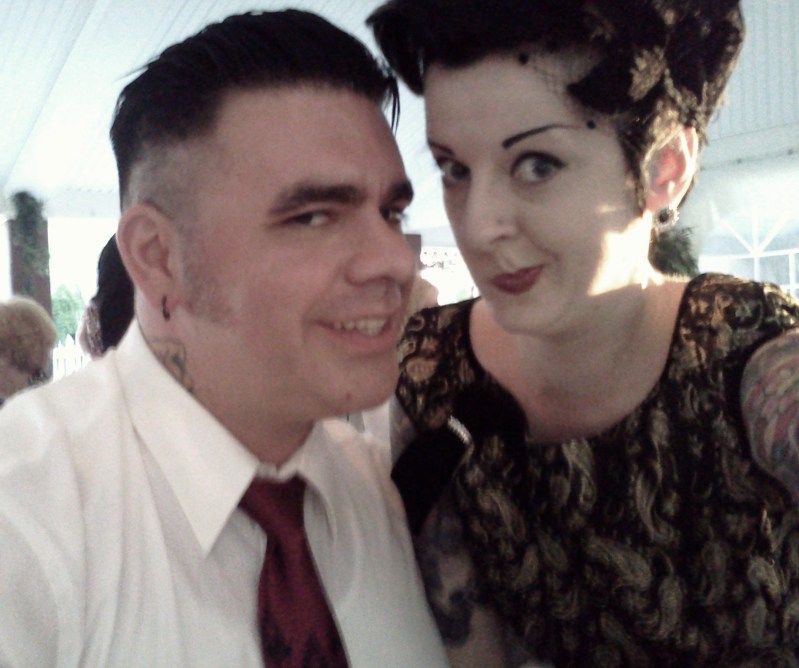 Derp!
I know special occasion dress can often be a challenge for us less-than conservative types, so my best advice is to not go so totally opposite of your style that you look and feel strange. Perhaps try a classic vintage styling like a nice A-Line dress for the ladies or a classic black suit coat and pants for the 'gents. Frankly you're going to stick out like an alternative sore (yet awesome!) thumb at the event, but stand out stylishly and respectfully. I keep my spooky spiders/bats/skulls out of my dressings and amp up the bows, lace and luscious textiles instead. I keep my hems-lines longer and my shoes on the classic side and keep my make-up elegant yet glamorous. Be the best you without compromising, just don't dress like you're going to a concert or goth club. Most importantly, be comfortable and enjoy!
Do you find it challenging to dress from a more formal occasion?