I am a chapstick addict. I admit it! My chapstick addiction is not to just chapstick in general, I'm addicted to the Chapstick brand in Classic, not super fruity flavor or whatever craziness they offer, Classic. I have tried many other brands, flavors, etc. I just can't overcome my love of Chapstick Classic (black, so goth!). I know it's one of the worst ones for you and I should switch it up, but my love is so deep I'm thinking of getting a 'holy chapstick' tattoo to commemorate my insanity (and because I think it's hilarious).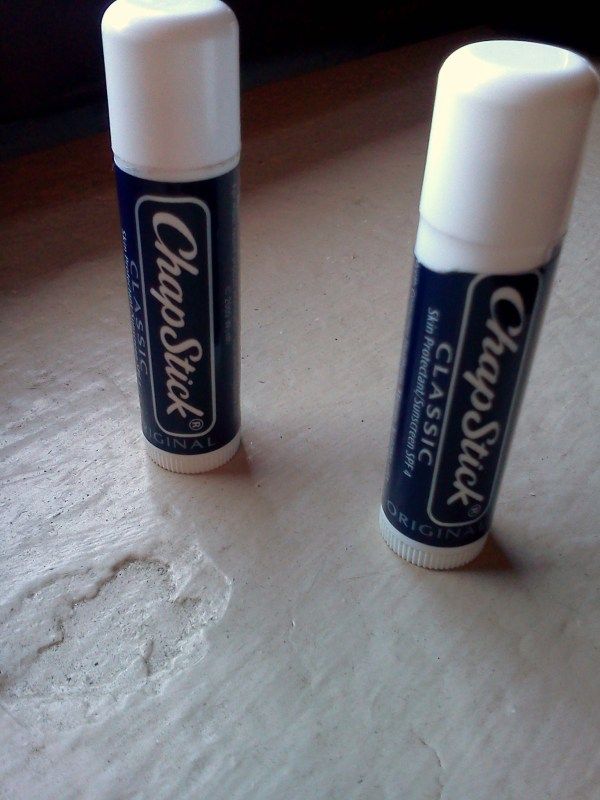 <3 <3smoooch<3<3
Of course I can't live without; food, water and air, but chapstick is right up there with what I need! Give me chapstick or give me death....to my lips, I hate when they are dry!
What can't you live without?
Thanks for reading!!!
XOXO-Meagan Kyla