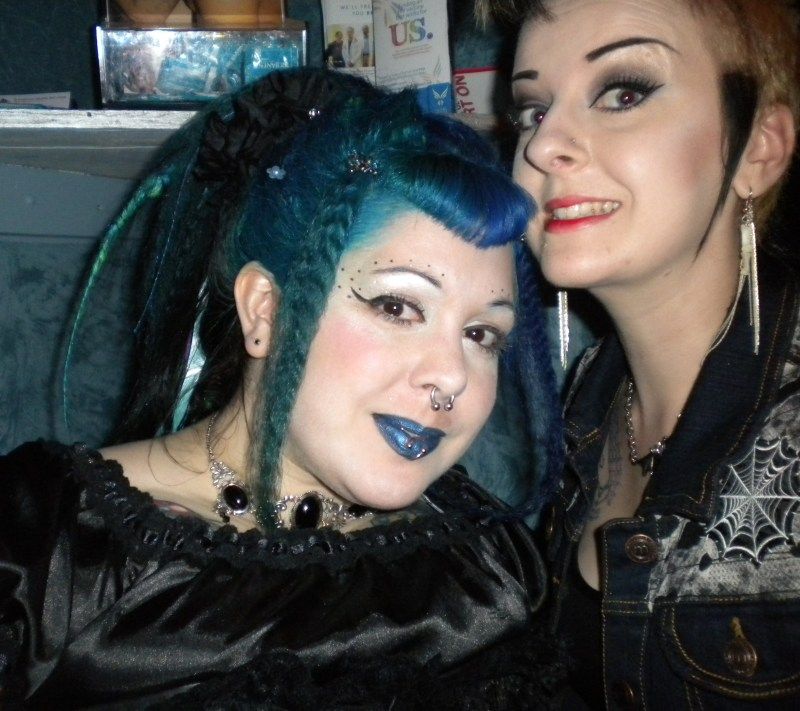 Melanie and I <3
Friday night was fun dance night at Radiation, our monthly goth/industrial dance night in Buffalo. We hadn't been in two months since Derek and I were out of town on the weekend's Radiation is usually held. I was happy to see my friends and twirl on the dance floor.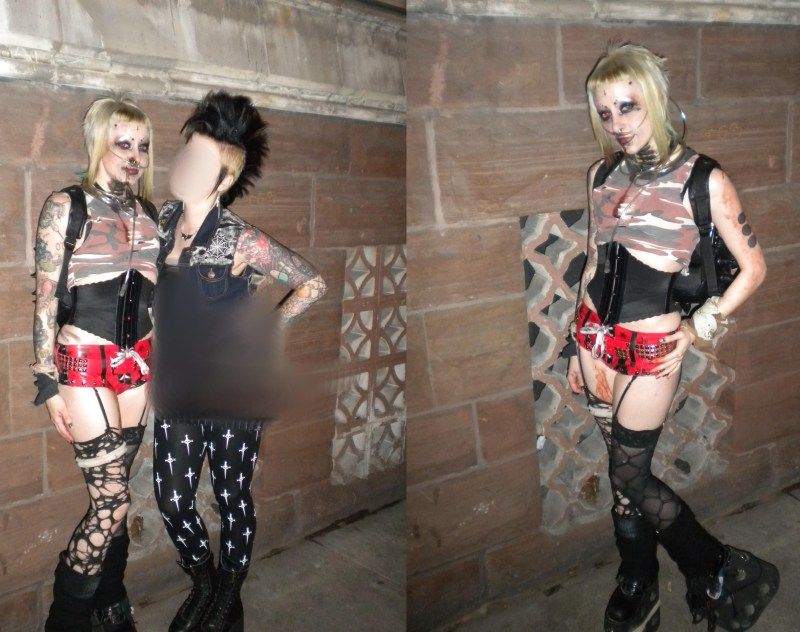 Miss Sarah Viscera looks cute
I didn't get a chance to take any outfit photos before heading out, so the above snap shot with Sarah was incredibly unflattering. I blurred out the bad parts of me and laughed the whole time I was doing it. Teehee. I am wearing my new dagger leggings and the new vest I've been working on, the vest is coming along nicely.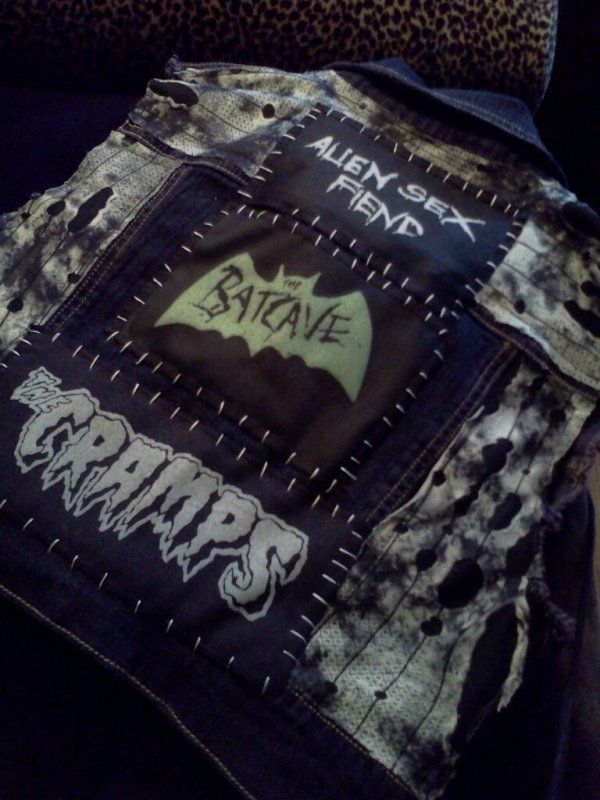 Not quite done yet!
It's a lazy Sunday over here and I'm resting these old lady bones. I hope everyone enjoyed their weekend!
XOXO-Meagan Kyla