I'm dusting off the psychobilly music after I 'a-billy'ed myself six months ago when Derek and I dj'ed an event which we called "The Psycho Sock Hop". Out of pure accident and I was trying to comb down my mohawk and I gave myself a huge pomp.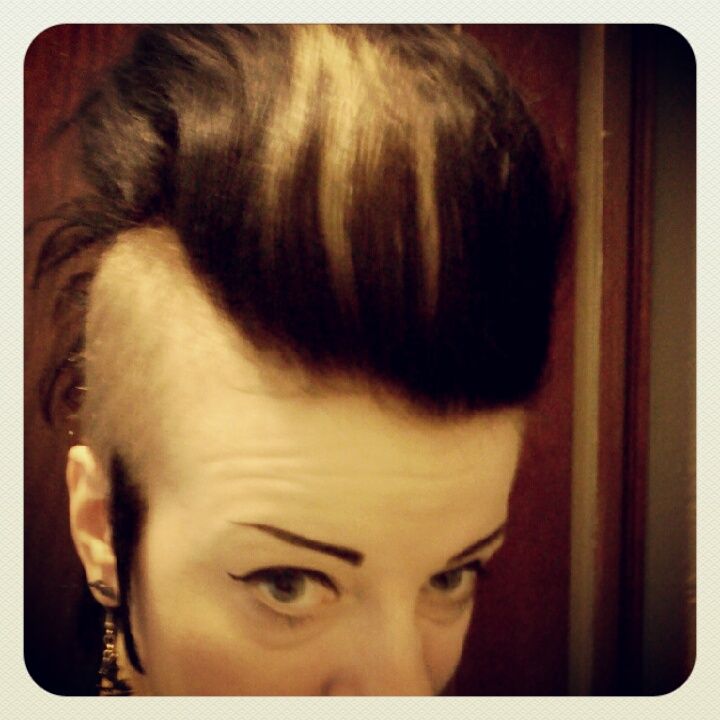 You will often see my wearing my hair teased up and back into a pomp, yet since my hair is getting longer it's looking more full and BIG. Big is good and I was very pleased. *Wink*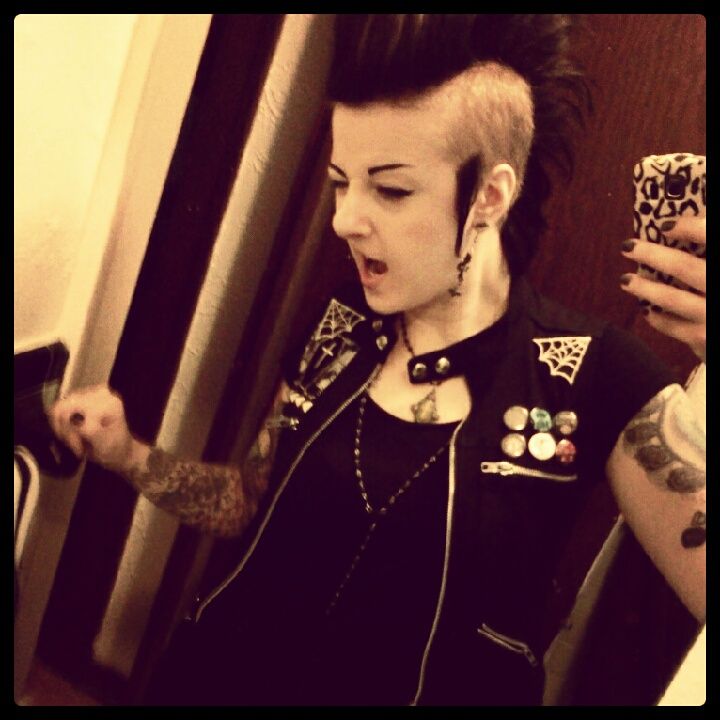 Auditioning to be a member of Mad Sin
I took one of my best friend's Danielle out on an adventure and though it was ridiculously hot, I threw on my vest, a pair of rolled up black skinny's and my creepers. I stepped in front of the mirror and bust into laughter and said out loud, "Wow I look like psychobilly dude". I'm okay with it, don't get me wrong.
So I was inspired by my look on Sunday to share with you some of my favorite bands/songs that get my toes tappin'. Enjoy.....
The Meteors
Long Tall Texans
Batmobile
Demented Are Go! (One of my all time favorite bands!)
There is a ton of music out there that completely blurs the line in terms of genres, I just wanted to share some of my favorites that make me scream, "PSYCHO!". Hahahahaa!
Thanks for reading!
XOXO-Meagan Kyla