One of my favorite wardrobe staples are leggings, I would even go as far to say that I'm a little obsessed with them. My love of leggings was spawned in the 80s when I would rock my pink glittery cat sweaters with matching pink leggings to school. Though my days of cat sweaters are over, I still love leggings and this blog is dedicated to the current trend of patterned leggings. Remember what I say about a trend, benefit from the trend by purchasing items when they are readily available!
Step this way and drool with me while I internet window shop!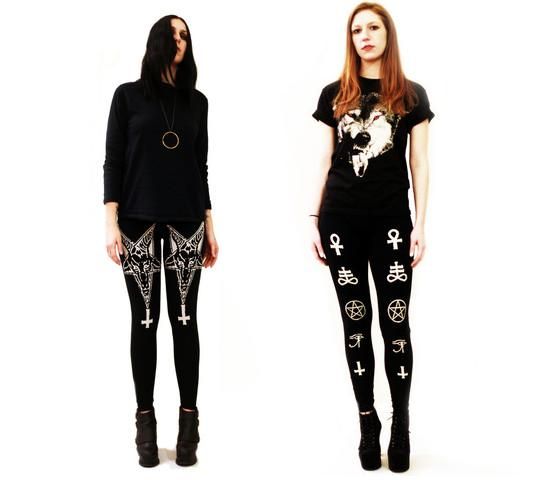 These leggings are brutal by
Actual Pain
. The
Sixth Seal
(left) and
Pentangled
(right) leggings come with a steep and satanic price tag of $42, yet it's a small price to pay when summing the dark forces. Hehe!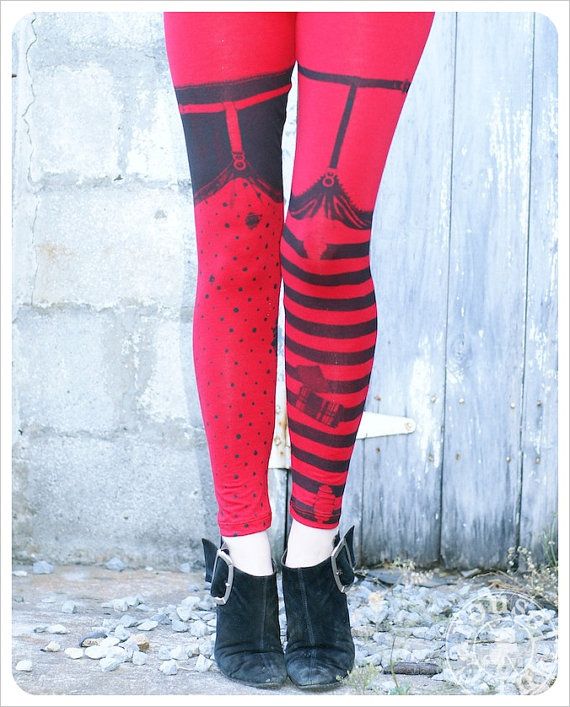 I adore the
Pippi Leggings in Poppy Red by Carousel Ink
. The leggings are silk screened with orignal artwork inspired by Pippi Lockstocking. I like that these leggings are 95% cotton as I find cotton leggings the most comfortable to wear. These beauties are $28, what a steal for such a unique piece!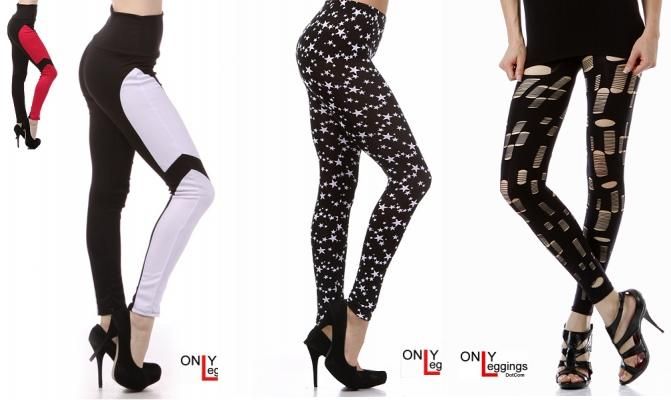 One store that has a huge variety of leggings is the
Only Leggings Superstore
. Prices seem to range from $12 to $55. I've never ordered from them as most of the leggings are a polyester blend, but there are so many awesome choices! Take a look!
Oh my! I've got the leggings itch and you think that after cleaning and organizing my closet I'd be satisfied......nahhhhhh.
Do you wear leggings? If so, what are your favorite pair?
Thanks for reading!
XOXO-Meagan Kyla