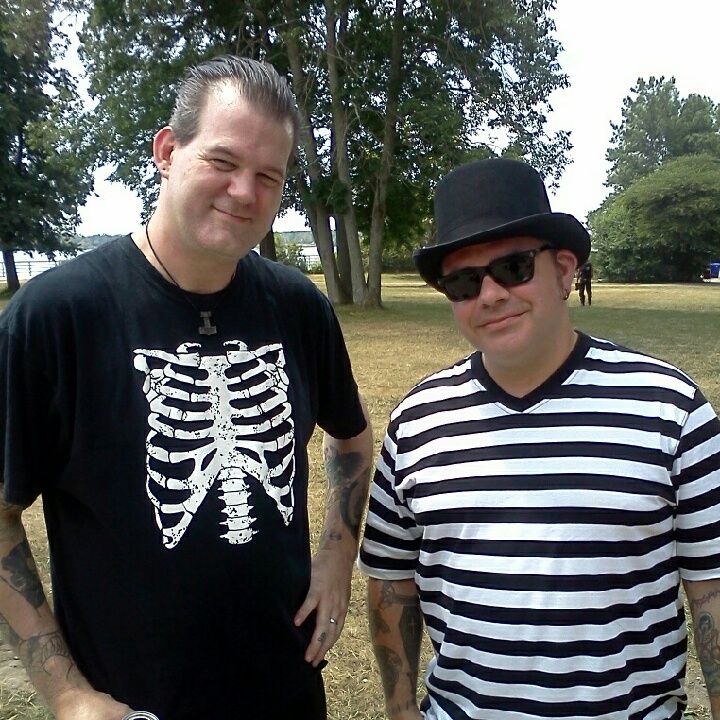 Jason and Derek looking dapper and spooky
We packed up some snacks, drinks, beach towels and LOTS of sunscreen and headed to Beaver Island for goths day at the beach! It's not a national holiday, yet it's just really fun to have a themed outing.....besides, most of us are dark clad types.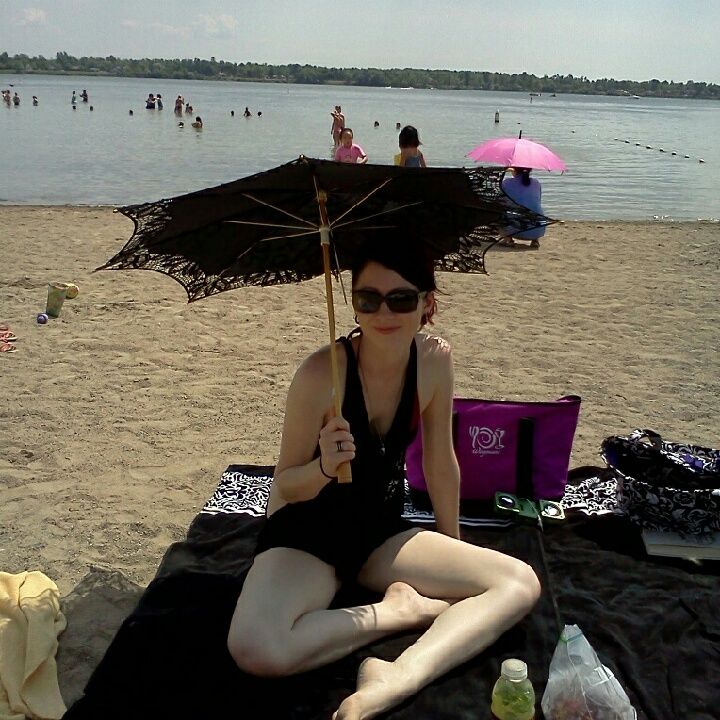 Jenny and her lovely parasol
I actually really enjoy warm weather and limited amounts of sun time, yet it was a little too hot in the afternoon sun. We all were praying for some clouds to roll through and when they did we all cheered! I did over hear someone say, "Where did the sun go!", I chuckled to myself.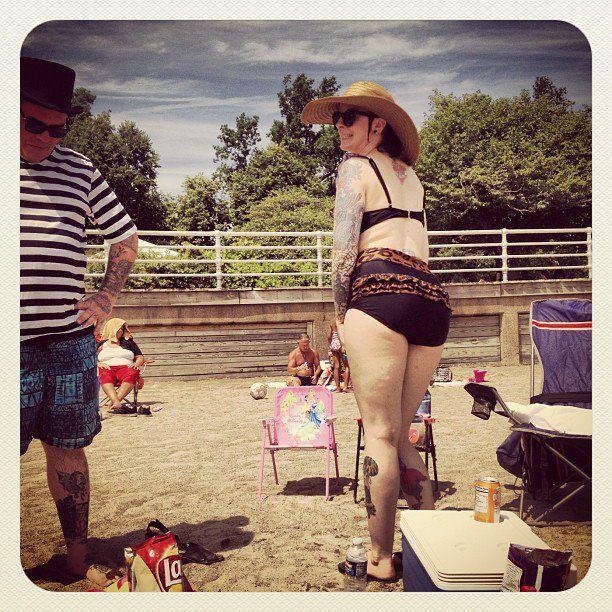 I'm an ass, photo courtesy of Jenny
The sun came back with a vengeance, so the goths were forced into the water to cool off. We realized the spot we picked in the water was not desirable by others as there were sink holes and slippery spots, we made the best of it! Hahaha!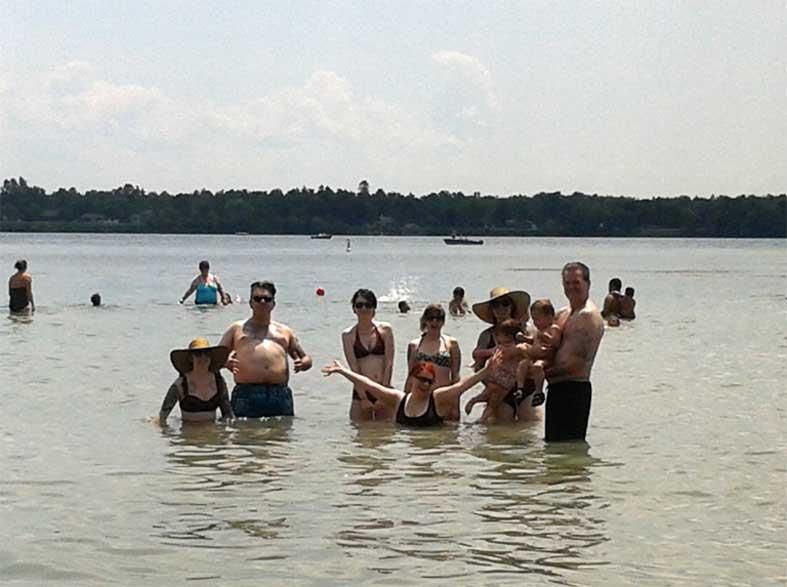 Notice no one around us!
We all decided to take refuge to the beloved shade and grab some food and relax. Beaver Island is a really nice park with plenty of picnic tables (even though ours was super old and moldy!) and room to spread out. It really was such a lovely day!
Miss Bethezda
, Miss Dani and myself chatting and enjoying the shade! I chuckled when I saw this photo as I never realized how many tattoo's Miss Bethezda and I have, I'm a little slow. Hehe!
Thank to Jenny and Jenn for snapping photos of this lovely day!
XOXO-Meagan Kyla