Derek and I went to Rochester, NY to see The Priests, a defunct garage rock band that got together for a reunion show. I was excited as I used to see The Priests whenever they came to Buffalo years ago and they did not disappoint last night!
I had to base my outfit around the fact that I got my Siouxsie Sioux portrait on my other thigh! The 16 year old girl in me was gitty with utter joy as Derek was tattooing me. I did get teary-eyed at one point, shhhhhh! It wasn't due to the pain, it was the fact that it personally meant a lot to me to have two (of what I consider) post-punk royalty on me!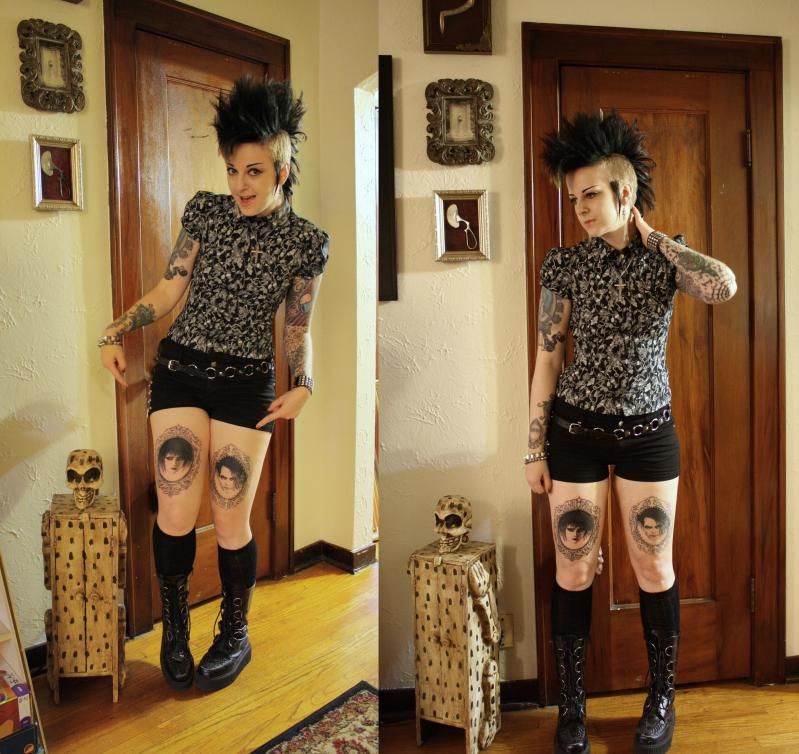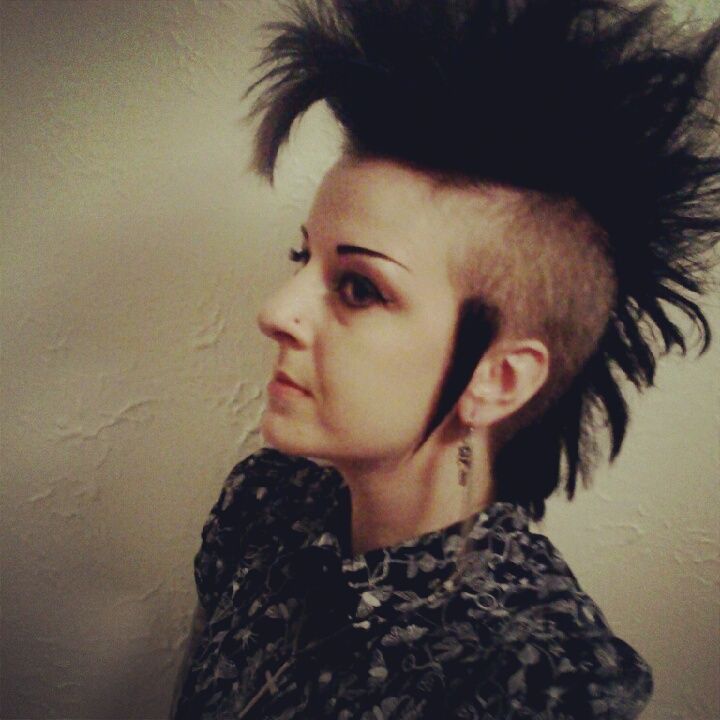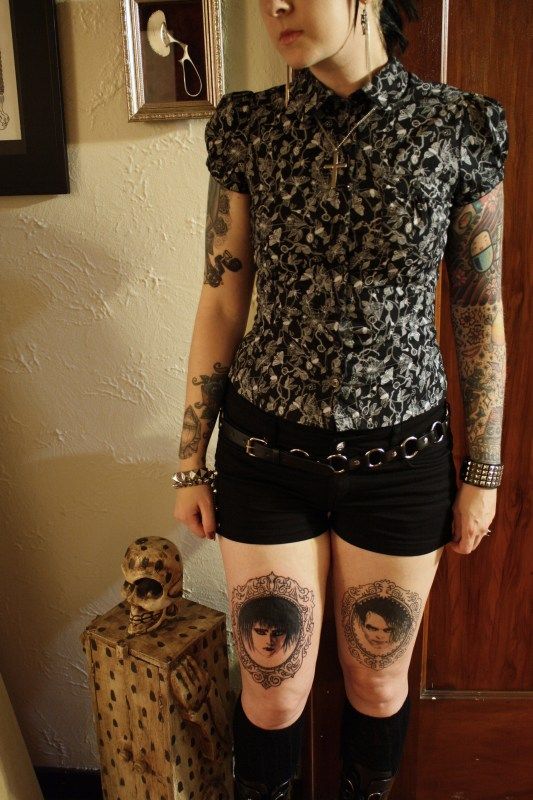 I realized I hadn't worn my creeper boots in a while, they are one pair of boots I always forget about! I also wore a button-up top that I also hadn't worn in a while, it's from H&M which I bought years ago. The top is adorned with spider webs, moths, keys and branches, pretty cute!
Thanks for reading!!!!
XOXO-Meagan Kyla