I am taking a look through older pictures from 2010-2011, and I thought I would share some of my outfits! It's also making me miss my red hair....blonde too! I have to admit, I like being a black head. *Wink*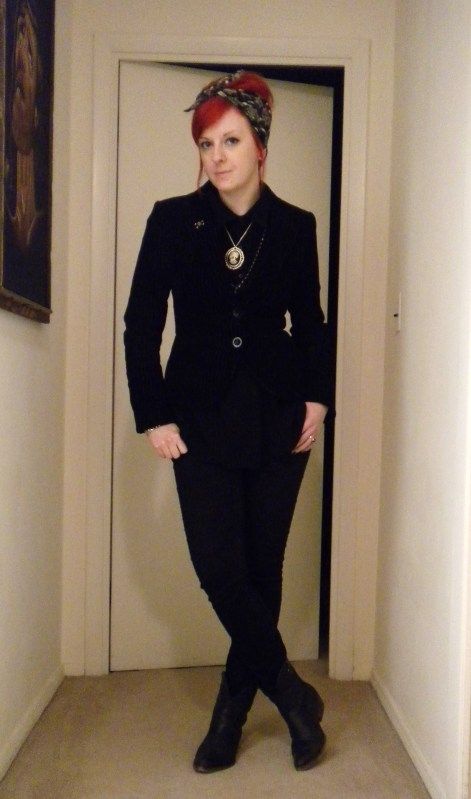 I always love the way a blazer 'nips' in at the waist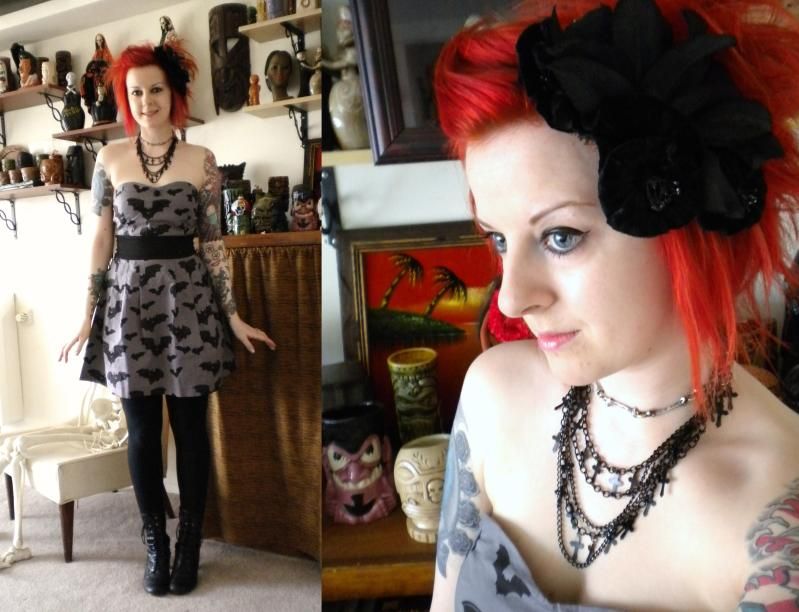 Going to see Peter Murphy 4/2011 . Wearing a vintage hat I modified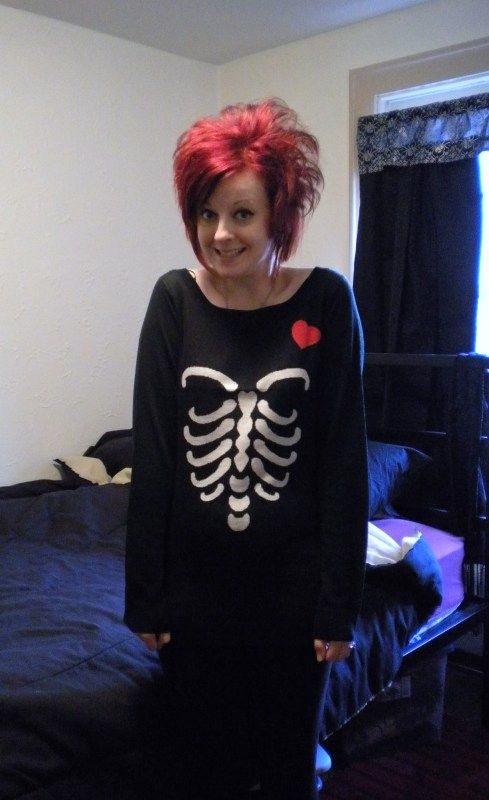 My favorite sweater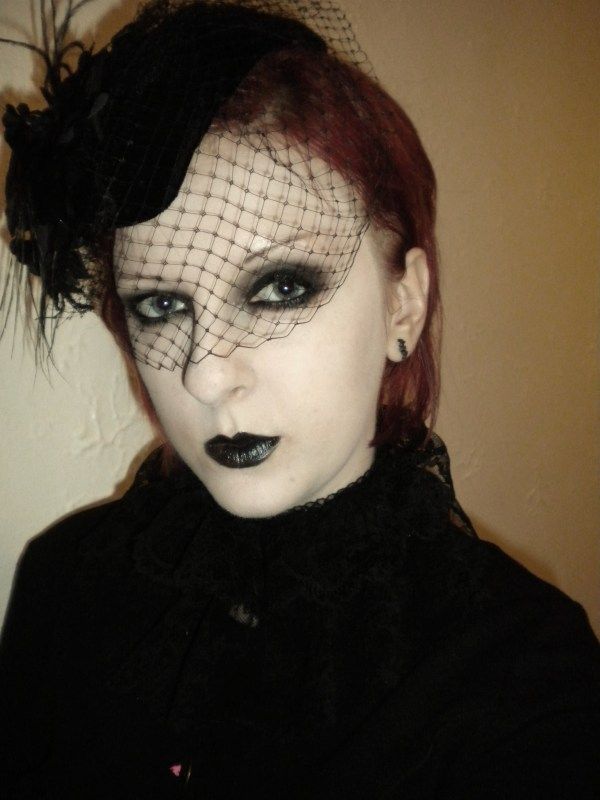 Playing around with make up and a vintage hat. I love my lace neck collar!
Posing with Ice Bat. This photo hung on Derek's wall at work.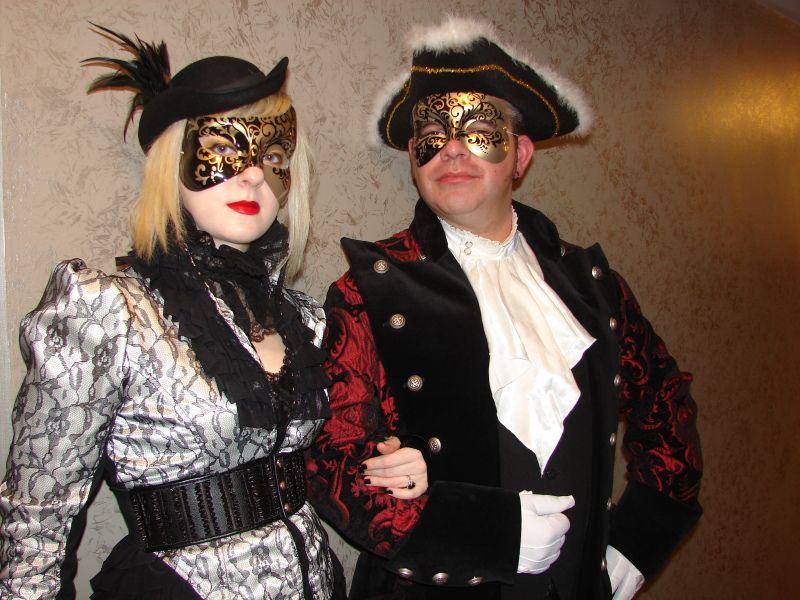 Derek and I did a masquerade theme for Halloween 2010.
All these clothes are from our closets! Haha!
Is there a hairstyle or hair color you miss?
Thanks for reading!
XOXO-Meagan Kyla