My etsy shop has been rockin' (I don't want to jinx it!) as I have been busy in the Coffin Kitsch sweat shop a.k.a my hot apartment, sewing up a storm! I also had my first attempt at hand dying denim (black!) with much success, yet I learned it's messy and I am going to improve my technique. I try to work smart not hard!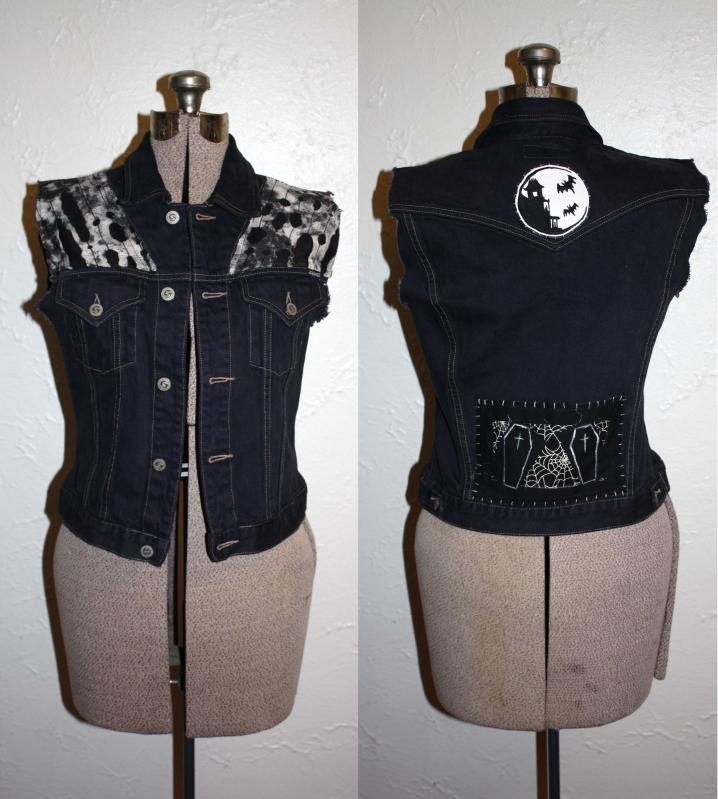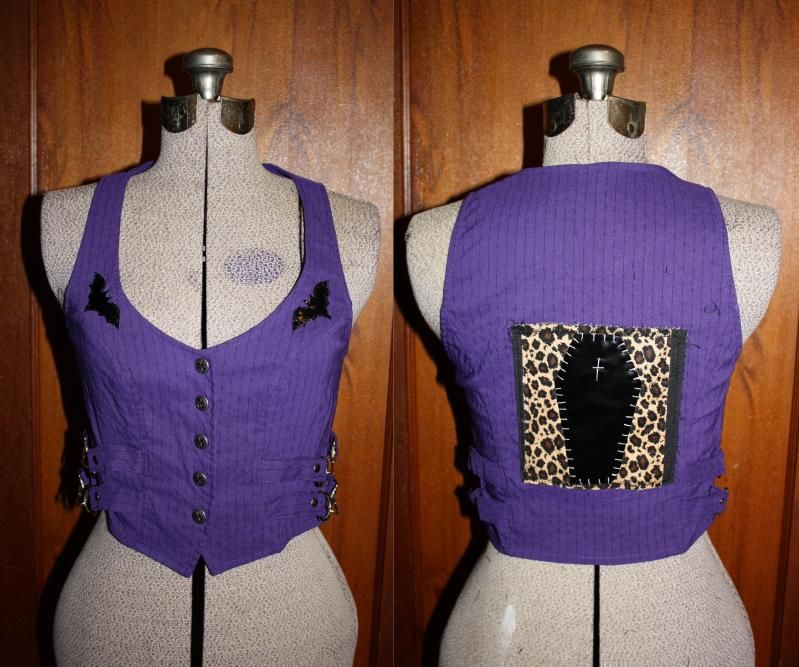 This one sold in less than 24 hours!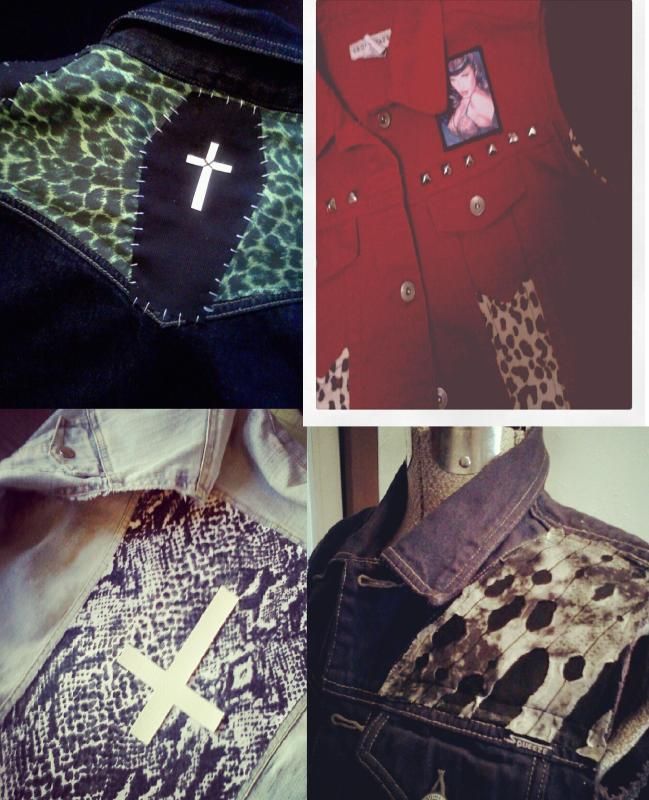 Collection of instagram photos of my vest creations.
I really enjoy upcycling items and making them into something fresh and new! As I was sewing yesterday I thought, "Wow, I'm really doing what I love to do", the 16 year old girl who dreamed of being a fashion designer would have been proud. I'm feeling pretty accomplished lately and though I'm not doing anything ground-breaking, I like to make things for people who enjoy something different than the norm. DIY FTW!!!!!
Oh!
a photo of me
popped up on Deathrock Fashions's tumblr and Facebook page! Pretty crazy and very flattering, it's just nerdy ole' me! *Wink*
Thanks for reading!!
XOXO-Meagan Kyla