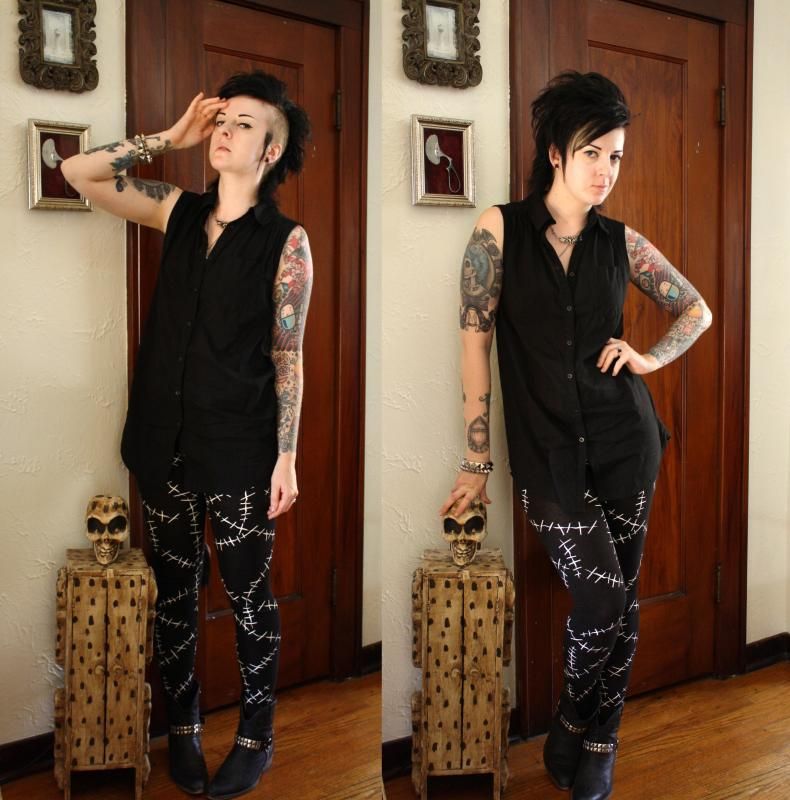 I'm wearing my newest addition to my growing collection of patterned leggings. The
Stitch Leggings
were purchased from hottopic.com, that's right, HOT TOPIC! Before you blast and condemn me for buying things from this store that seems to drive controversy amongst the goths, punks, etc., I don't care. I shop wherever I like and purchase things that suit my style and taste, besides these are just pretty sweet leggings! At a $22.50 price tag, I was pretty pleased with the price and I like the fit and quality. Though the website does not label the leggings, I was surprised when I saw a Lip Service tag on the inside of the leggings!
Picture Right: Drinking out of my coffin flask while giving the
metal claw
I purchased a size medium in the leggings, and I believe they run pretty true to size according to their size chart. I paired the leggings with an over size button-up top to cover my bum, as we all should know that leggings are not a replacement for pants....cover your ass ladies!
Thanks for reading!