It's been a while since I've talked about one of my favorite things, COCKTAILS! Yay! This week's recipe is inspired by my most recent tattoo additions (first sitting), two new coffin tattoos on my chest.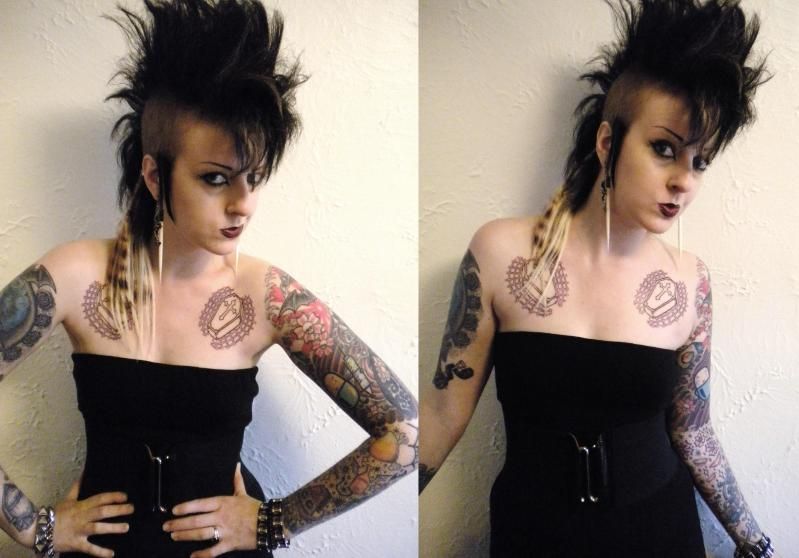 Since I have a silly sense of humor, let's drink some slippery nipples in honor of deathrock tube tops! Huzzah! P.S.-Tube tops (a.k.a boob tubes) are recommended for the healing of chest tattoos
-1 oz. Bailey's Irish Cream
-1oz. Sambuca
Pour Sambuca in a shot glass and float Bailey's on top. Mmmmmmmm nippley!
Thanks for reading and cheers!
XOXO-Meagan Kyla