What's black and red all over? Sophistique Noir's Black and Red Theme Week which is June 3rd-8th, so I'm a tiny bit late! *Wink* Red happens to be my favorite color, yet when I look in my closet I don't see too much red! While I'm digging around in (what I like to call) the black vortex, I wanted to share some photo highlights of 2011, my year with red hair....and of course wearing black!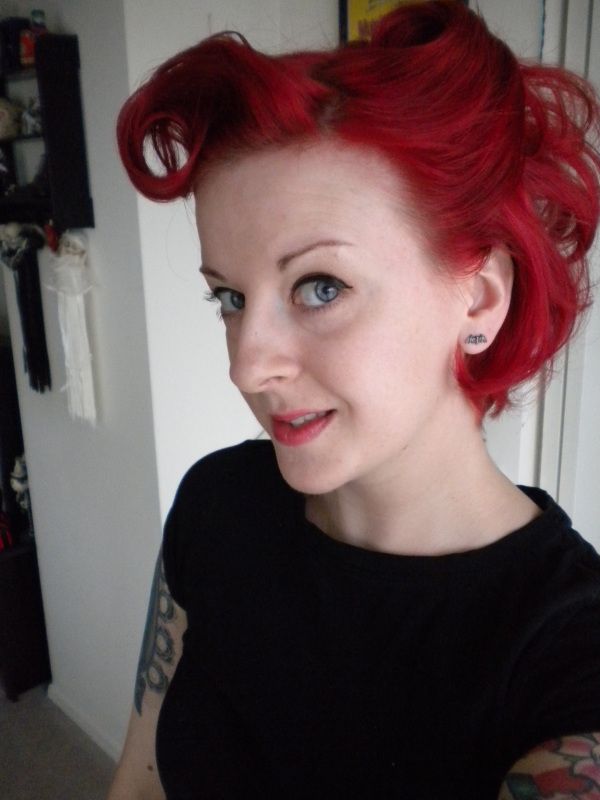 Victory Rolls! I love vintage hairstyles!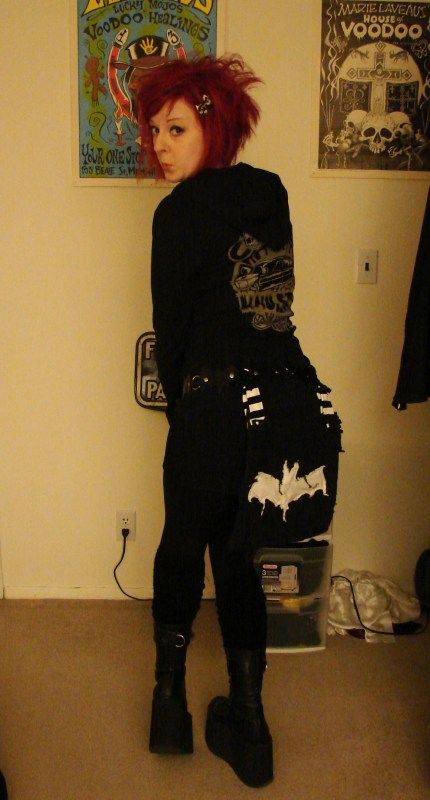 Hamming it up with my batty bum flap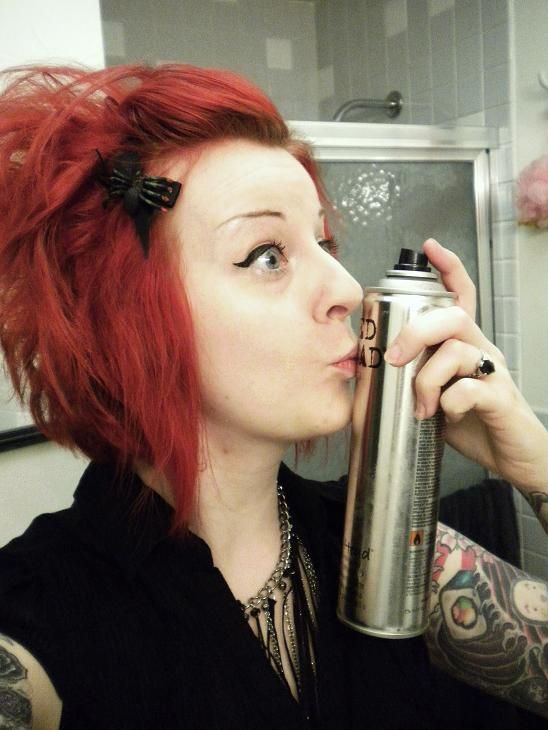 I have a love affair with Hard Head hair spray by Bedhead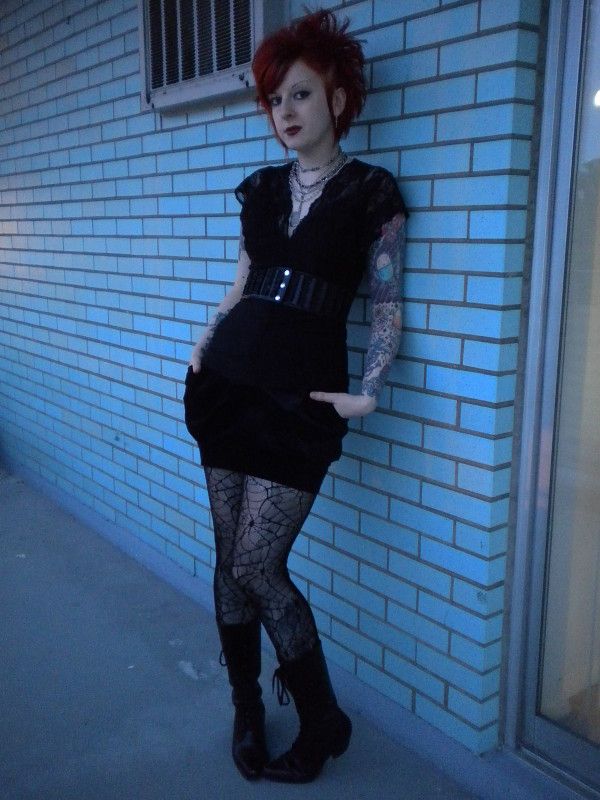 Our old apt. building was an awesome teal color!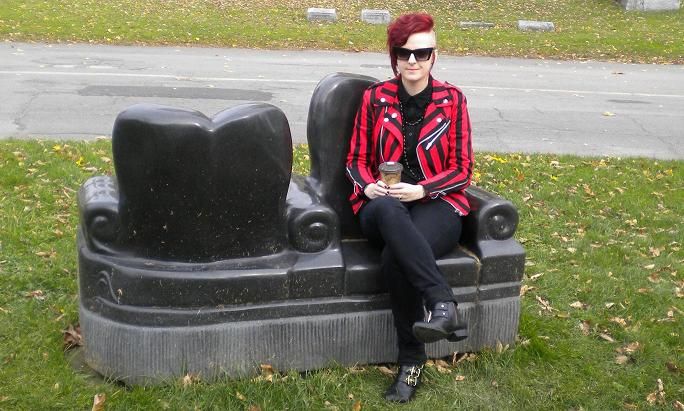 Hanging out in the cemetery
If you want to participate in Red and Black theme week, check it out
here
!!!
Thanks for reading!
XOXO-Meagan Kyla