How did I forget about this red moto style jacket that I often wear?! Silly me and my jacket collection, I often forget about what I have even though it's right in front of my face! Well, it was hanging in the coat closet, hehe!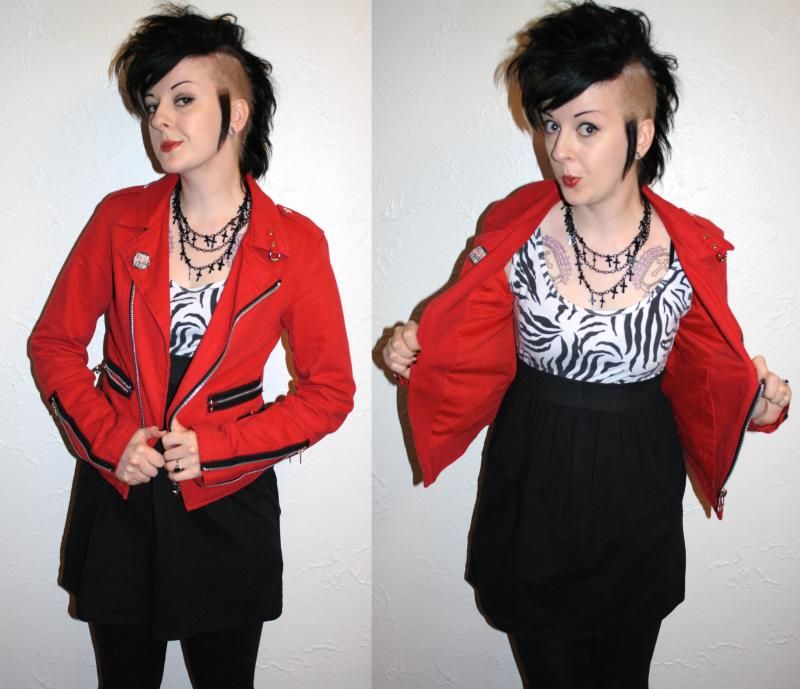 I found the jacket (Tripp NYC) at a local thrift store that I am often see sneaking around for $5 and I also got the zebra print summer dress for $4. I was excited when I found the jacket as I have the same style in black that I purchased brand new several years ago for $60! Grant it, I will admit it was worth every penny as I wear the jacket all the time. I do highly recommend Tripp NYC's moto style jackets as they are comfortable, made of a durable twill cotton and can easily be DIY-ed to suit your taste. Besides, they look cool! You may be making a face at me because I mentioned Tripp NYC as their items are often seen at Hot Topic, yet if you look at places like
Trash and Vaudeville
, you'll see it's not all weird pants with too many bells and whistles. I gravitate more towards the more sleek and simple pieces as I'm not into too many jiggle jangles on my clothing....unless I put them there. *Wink*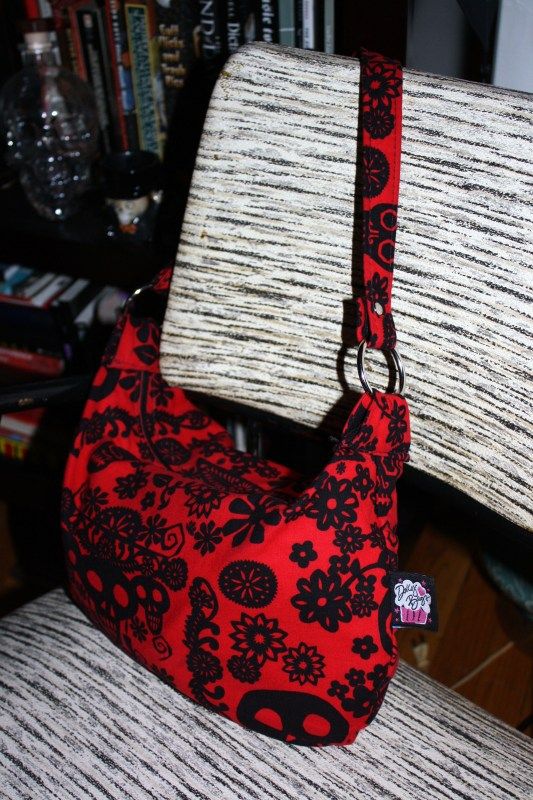 City Bag by Dungaree Dolly-print is not available
I always forget about my purses! I have so many pretty ones from
Dungaree Dolly
as this is the normal way I infuse some color/patterns into my outfits. In my world it's all about accessorizing, handbags and shoes!
Thanks for reading!
XOXO-Meagan Kyla