My friend
Sarah
made me a fun banner that is now adorning my
Coffin Kitsch facebook page
. I've been working on projects before I go on my mini vacation to Ohana : Luau at the Lake! I'm excited about this cute skirt that I've upcycled into something super cute!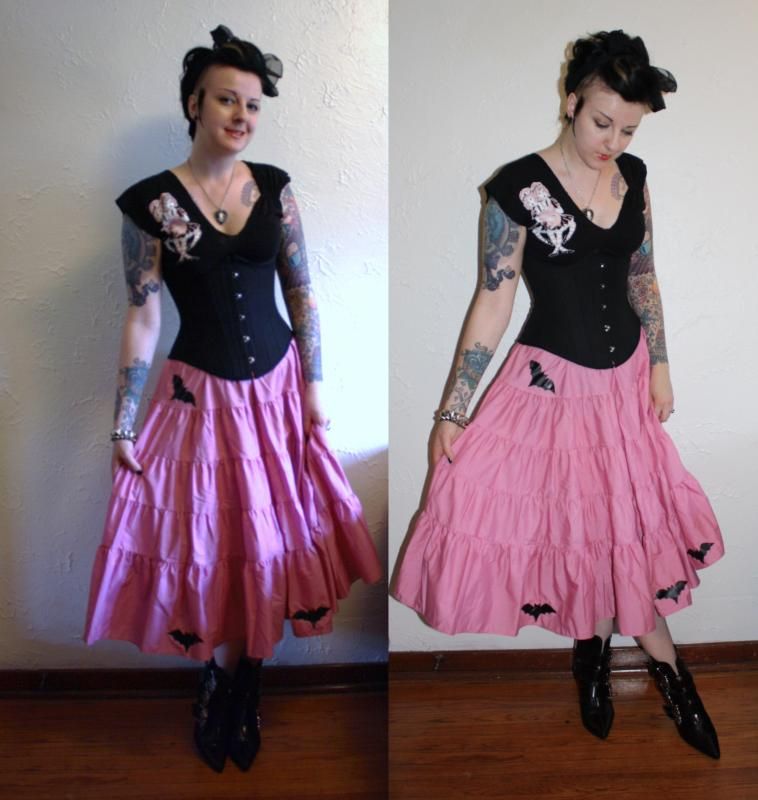 I'm wearing pink! Eeeeek!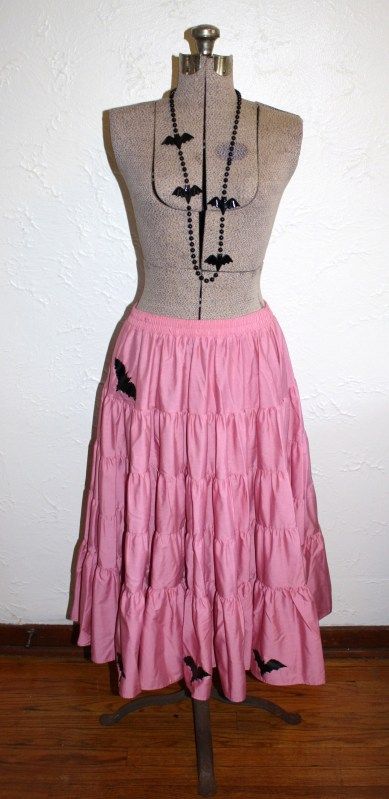 Batty, batty, batty!!!
You can see the sale listing
here on my etsy page
! I really enjoy putting bats on everything, especially such a cute twirly skirt. *Wink*
Thanks for reading!!!
XOXO-Meagan Kyla