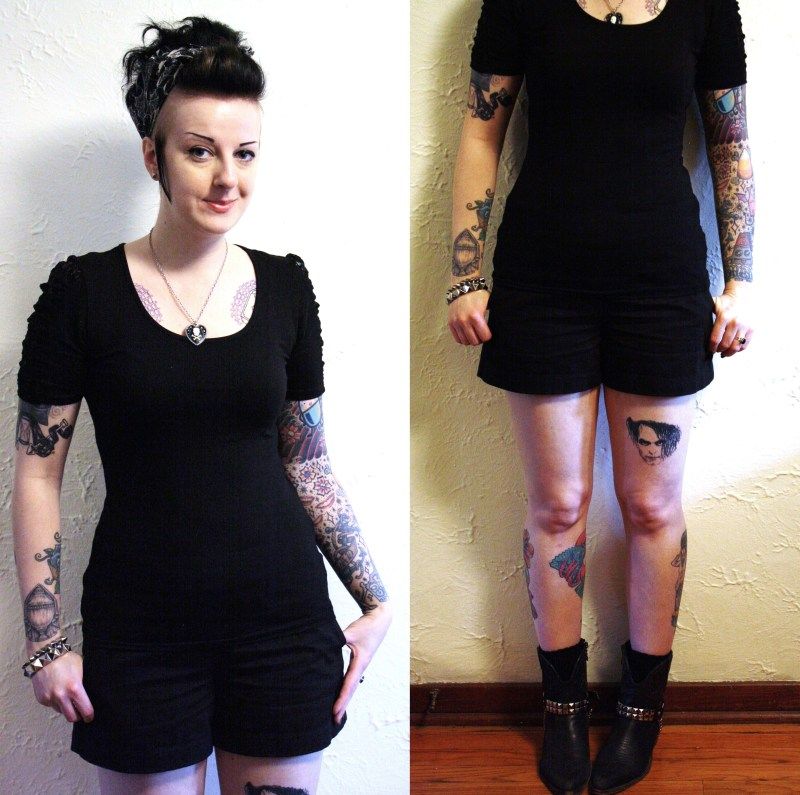 As my friend Julie Ann pointed out, "You've been very leggy lately". This has been the first year in.....well, many years that I have wanted to wear shorts. I think it has to do with having more leg tattoos or most likely I just don't care any more. Don't like my grave yard tan?.....don't look!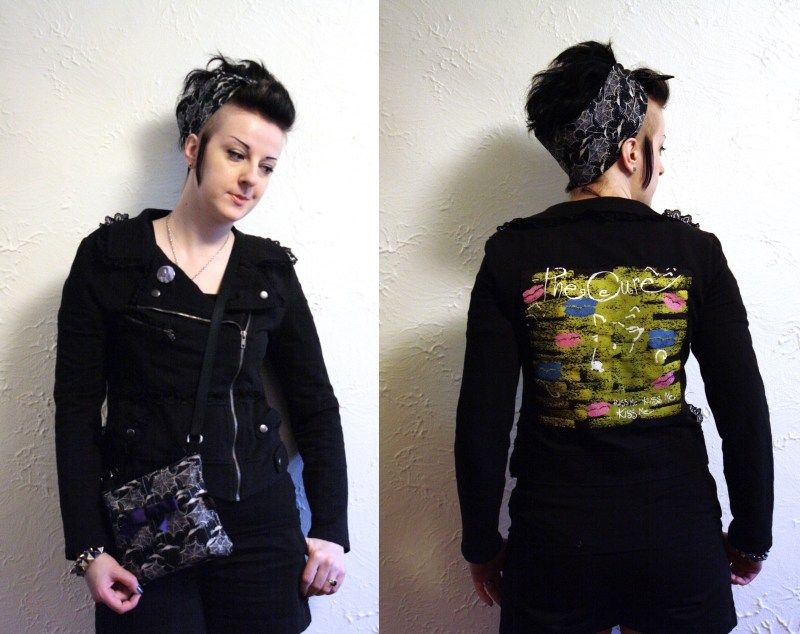 The light weight moto style jacket has been featured in past looks, but I wanted to show my Cure back patch that was given to me by a friend. I have a project in the works to feature my friends DIY jacket's as we all know I sorta have a slight obsession with jackets. *Wink* Of course this means I have to wrangle my friends and remember to shoot these photos I'm dreaming about in my head, hahahaha! In the mean time you can feast your eyes on
Fuck Yeah Punk Jackets
tumblr!
XOXO-Meagan Kyla