I had a hard time with this one until I light bulb went off, "I have flowers tattooed on me!". Wow, talk about a "duh" moment! So, I'm late to the game and double blogging today. *Wink*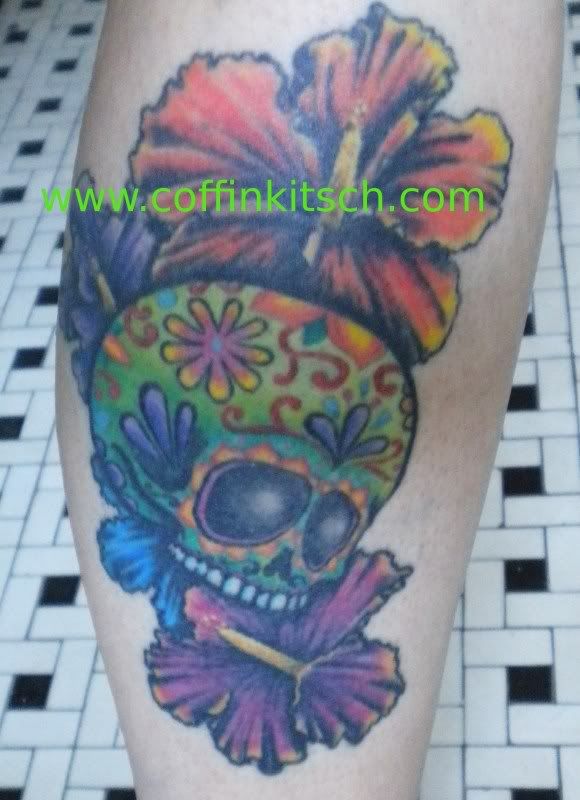 On my right leg, pretty hibiscus flowers and a sugar skull, one of my husbands specialities.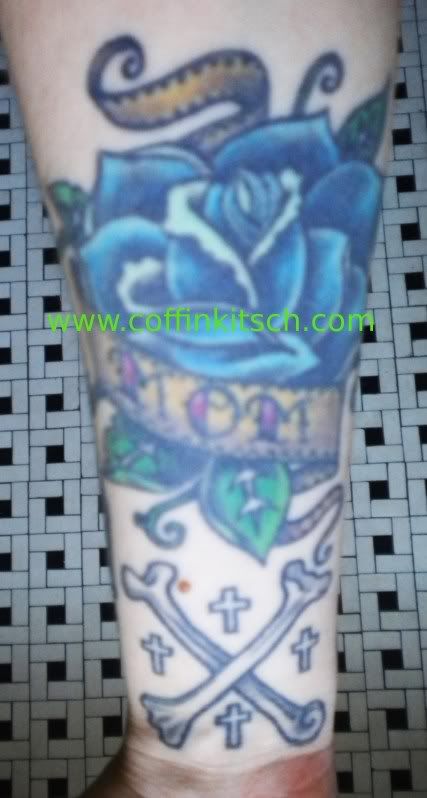 A little blurry, but my blue rose for my mother on my right inner forearm. My mother loves flowers and the color blue.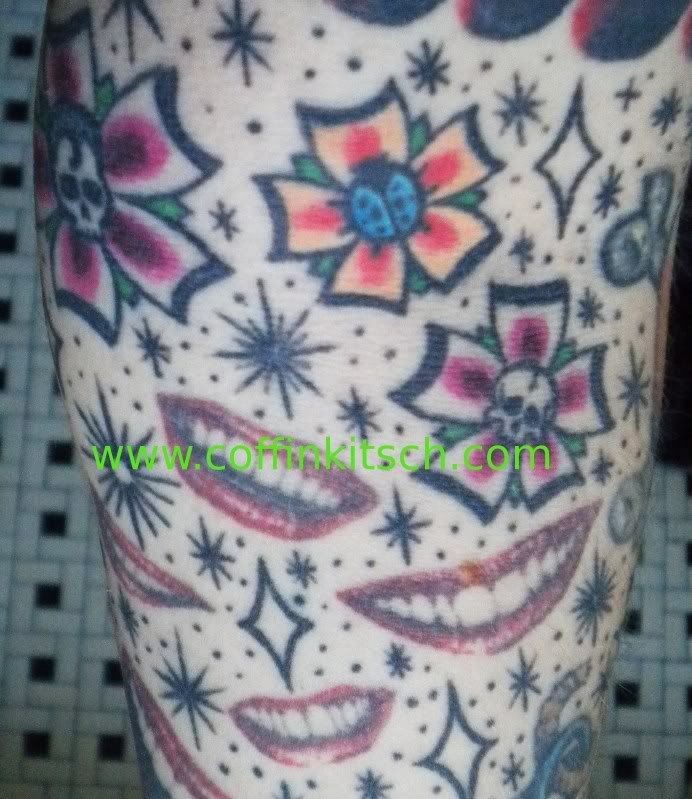 A little collection of some of my cherry blossoms on my left arm ditch. The blue lady bug for my best friend Melanie, the skull with the pompadour is my husband. The lips are also my Cure tattoo which is album art from the vinyl LP cover of"Jumping Someone Else's Train". Not floral, I just love the lips. Hehehe!
I apologize about my poor attempts at watermarking the photos, my husband did all the tattoos and not only do I guard his work, I also guard my tattoo artwork. I don't like to post my tattoo's all over the place as people do not understand the proper tattoo etiquette and mainly not stealing or directly copying people's tattoo's from the Internet.
Thanks for reading!
XOXO-Meagan Kyla