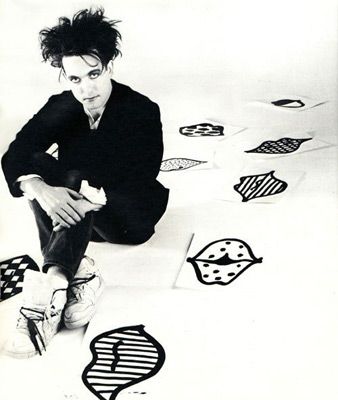 Happy Birthday Robert Smith! One my most favorite teased hair and gothy icons turned 53 on April 21st. I know I've mentioned The Cure and Robert Smith on my blog before, so I know this won't come as a shock that I'm writing a whole blog about the crazy 'Cure Lady' that I am. Despite them being my favorite band and Robert Smith being one of my favorite singers (and one of my fashion icons), I don't listen to them everyday. As much as I love their gloomy pop songs into somber and melodic post-punk tunes, The Cure have been know to depress me from time to time....shocking, I know. I can relate particular time periods in my life to certain Cure songs, whether good or bad, they will always be my favorite band. I think Robert Smith's is a lyrical genius and I can get lost in his words and images that they bring to my mind. I'm pretty much a closet hopeless romantic and Robert brings that out of me. Shhhhh, don't tell anyone!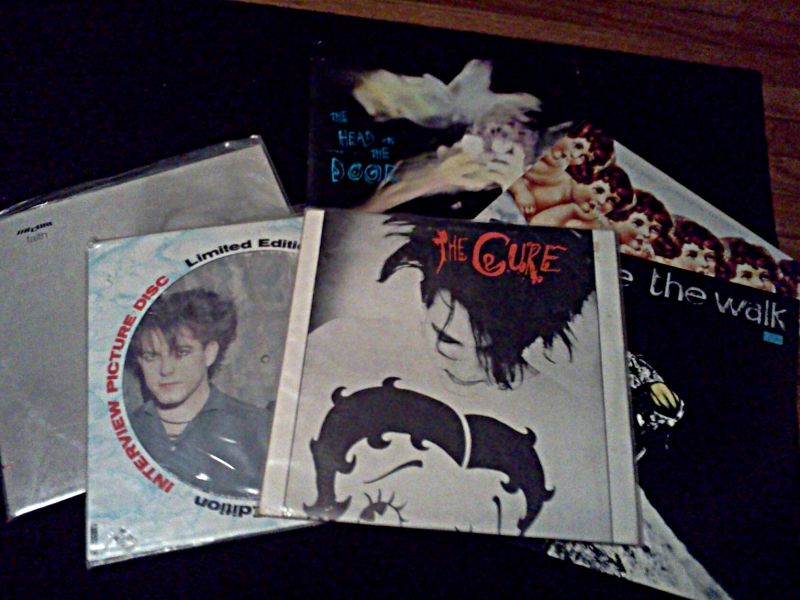 Some of our Cure vinyl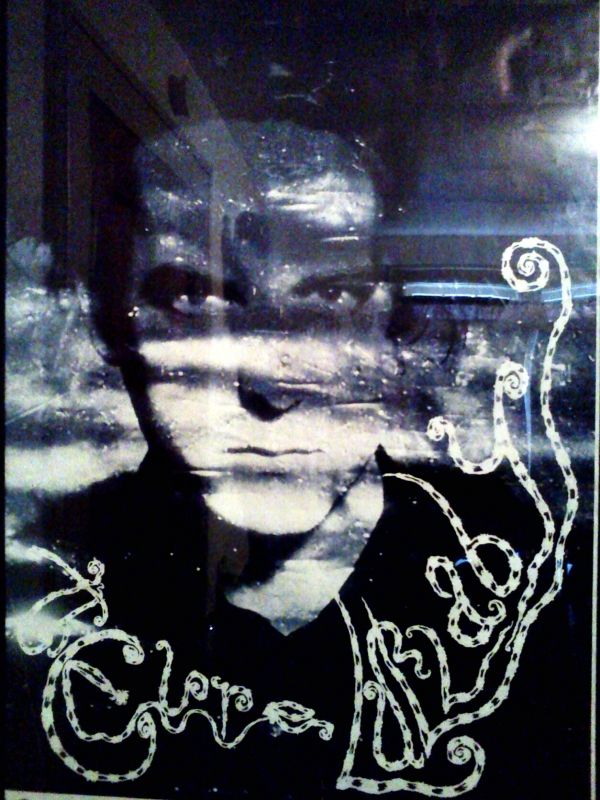 Poster in my room :)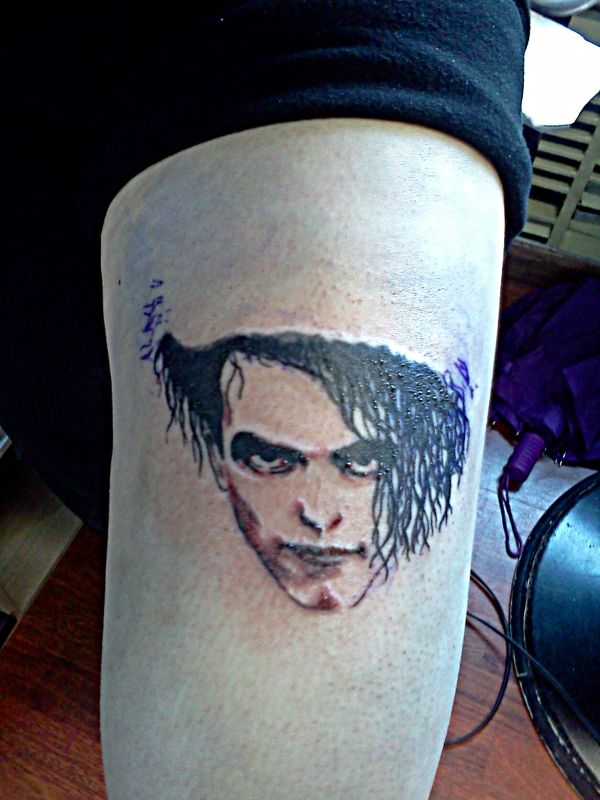 Disintegration era Robert
My husband had a cancellation on Robert's birthday (Saturday) and asked if I wanted to come in and work on some of my pieces that need to be finished. Since I've been toying with the idea of getting a Robert Smith tattoo, I suggested that in honor of Robert's birthday we start a new piece, well Derek wasn't going to say no to that (he's a big fan too). The photo above is just the first sitting and I pretty much giggled with delight the whole time. Robert now lives on my left thigh front and center, so when I sit and look down, there he is! I didn't think I'd ever get someone elses face tattooed on me, yet this portrait is something that makes me smile and I like to put things permanently on me that do just that.... makes me smile. *Does the Robert Smith dance*
On a personal note, I've been sorta quiet on my blog due to just needing to step back from the internet and concentrate more on my sewing, projects around the house and getting OUT of the house. I sorta related it to having a mini (internet) vacation. The internet is a time sucker and I love reading everyone's blogs and catching up with my friends, but I've decided to step back and erase things like my tumblr which was just a huge distraction. Limiting my internet use and going outside to play has been good for my soul! I highly suggest a mini internet-cation or limiting your use for a few days, it's sorta liberating. *Wink*
Thanks for reading!
XOXO-Meagan Kyla