Last night was Radiation, my favorite monthly event in Buffalo, so we got dressed up for dancing and hanging out with friends. I decided to wear some things hanging in my closet that I hadn't worn out, yet pieces of this outfit were worn for my
E.L.F cosmetics video
.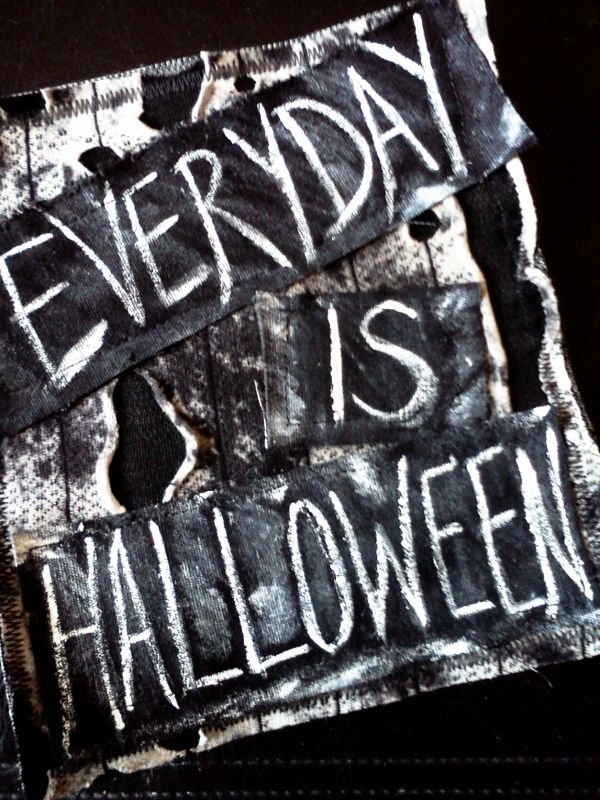 Patch I made for myself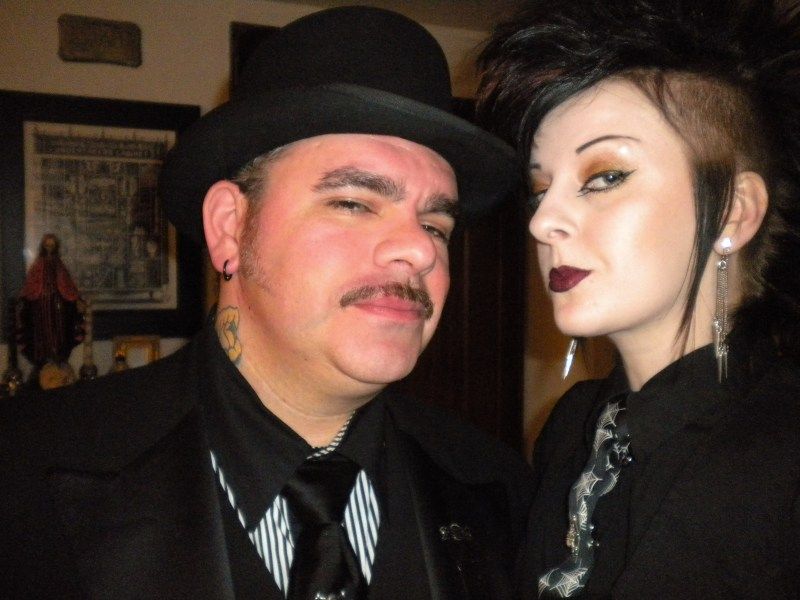 Derek and I :)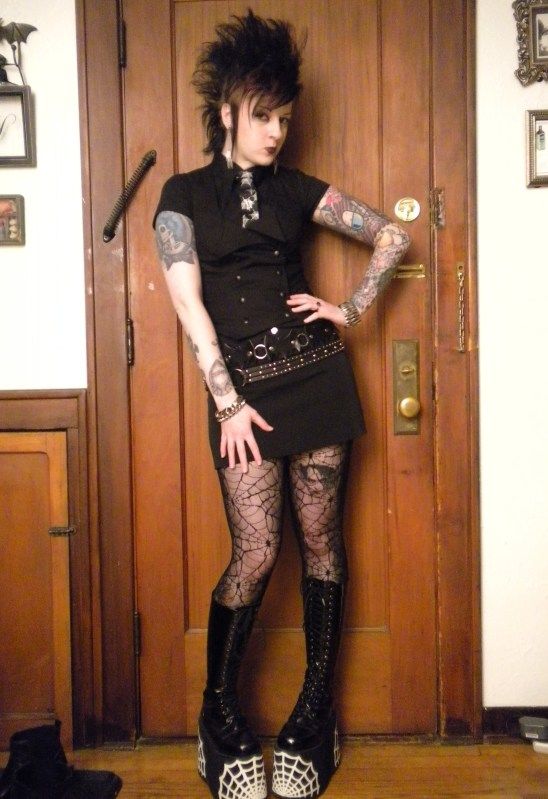 Can you spot Mr. Smith?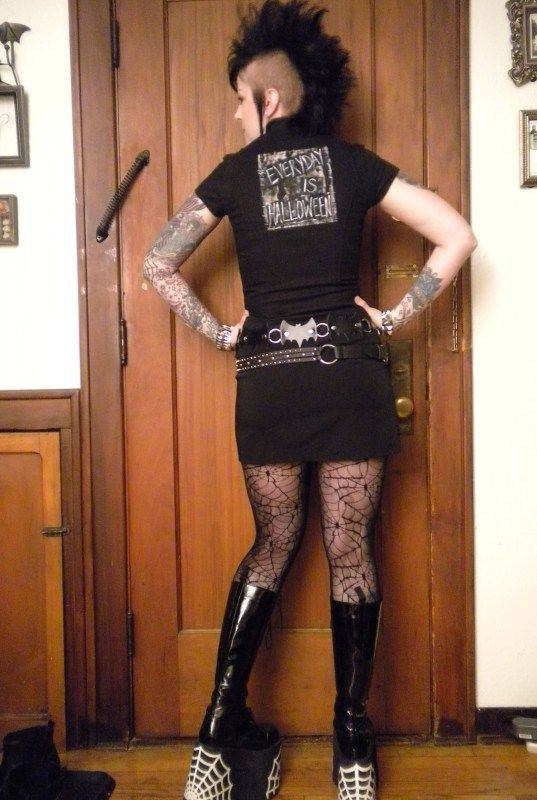 I heard people saying, "Everyday is Halloween?" Yes it is, Al Jourgensen says so! I also had a spill at the club, someone was right under my foot and they stepped on me as I was stomping on them (giant platforms) and down I went. It was nice that people rushed over to give me a hand up, I have to admit I rarely get embarrassed when I do fall, as when you wear 6.5 inch platforms and are 31, you worry about breaking an ankle rather than your pride. *Wink*
What I wore:
Button-up shirt: Lip Service (Hot Topic)
Spider web tie: Sourpuss Clothing
Vest: Switchblade Stiletto from
Cats Like Us
with DIY patch by me
Skirt: thrifted
Boots: Demonia and DIY'ed by my husband
Thanks for reading!
XOXO-Meagan Kyla